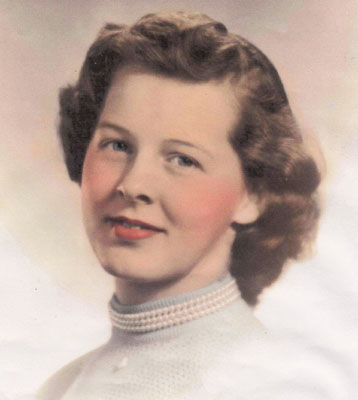 KATHERINE E. SLAVIN
YOUNGSTOWN – Katherine E. Slavin, 77, died in Palm Springs, Calif. on June 2, 2012.
Services and interment will be at 11 a.m. on Saturday, May 11, 2013, at Calvary Cemetery, 248 Bella Vista Ave., Youngstown, OH 44509, 330-792-4721.
Mrs. Slavin was born April 9, 1935, in Youngstown, a daughter of James and Elizabeth Garthwaite Murphy.
Her husband, Edward T. Slavin, whom she married May 11, 1954, resides in the Phoenix House in Youngstown.
Eileen was a graduate of East High School, Class of 1953.
She leaves two sons, Edward T. Slavin of Los Angeles and James P. Slavin of Simi Valley, Calif. and four granddaughters.
Family and friends may attend Eileen's service from 11 a.m. to noon. A luncheon will follow after the service at Lucianno's Cafe & Banquet Center, 1739 Raccoon Road, Youngstown OH 44515, 330-792-5975.
Please R.S.V.P. Edward T. Slavin at Guyed33@yahoo.com or 330-953-1773.
Guestbook Entries
Sign the Guestbook
---