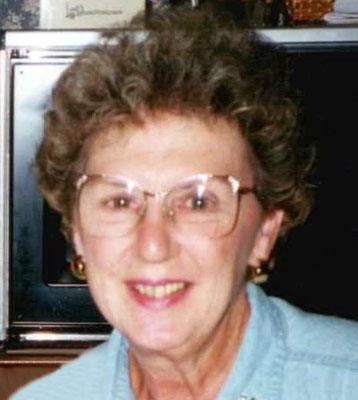 IDA M. DANIELS
YOUNGSTOWN – Funeral services will be held on Thursday, May 9, at 9:30 a.m. at the Vaschak-Kirila Funeral Home and at 10 a.m. at St. Christine's Church for Ida M. Daniels, 78, who passed away at Shepherd of the Valley on Sunday.
Ida was born on Jan. 29, 1935, in Youngstown, a daughter of John Mentzer and Elizabeth Lieberman.
She was a 1953 graduate of Wilson High School and went on to Youngstown School of Nursing, where she became an R.N. with Visiting Nurses Association. She was a member of St. Christine Church and was an avid painter and musician and also enjoyed gardening.
Surviving are two sons, Joe Chiricosta of Youngstown and Gary Daniels of Columbus; and one brother, John (Cindy) Mentzer of Boardman.
She was preceded in death by her husband, Frank C. Daniels Jr., whom she married Feb. 1, 1969; a daughter, Julie (Joy) Liberacki; and a sister, Betty Zuzan.
Friends will be received today, May 8, from 5 to 7 p.m. with a 7 p.m. Cursillo Bible Vigil at the Vaschak-Kirila Funeral Home Inc. in Youngstown.
Contributions may be made to the Youngstown Cursillo Movement.
Please visit www.vaschak-kirilafh.com to view this obituary or to send condolences to the family.
Guestbook Entries
Sign the Guestbook
---