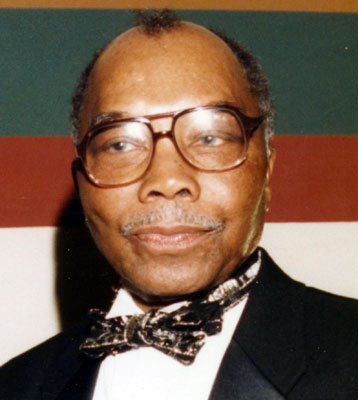 HEWITT TAFT BURTON
STRUTHERS – Services will be at 11 a.m. Saturday at the Pilgrim Baptist Church, 67 McClure St. in Struthers, for Deacon Hewitt T. Burton who departed this life May 1.
Mr. Burton was born Sept. 18, 1921, in Anniston, Ala., a son of William and Pearl Young Burton.
He was an Army veteran and had been employed by Youngstown Sheet & Tube, retiring in the 1980s. He was a faithful member of the Pilgrim Baptist Church, where he served as Deacon and was a former Trustee, Superintendent of the Sunday School and Financial Secretary. He was an avid sports fan and was a former baseball player with the Negro Leagues and he also loved doing carpentry.
He leaves to cherish his memory, three daughters, Bonita Herzfeld of Detroit, Althea Burton of Bronx, N.Y. and Elaine Burton of Oakland, Calif.; a grandson, Jerral Jackson of Columbus; a great-grandson, Nassari Jackson of Steubenville; three relatives whom he considered as sons, David (Helena) Rowe of Struthers, Lawrence Burton Jr. of Houston, and Frederick (Jackie) Smith of Youngstown; two sisters-in-law, Ozelle and Evelyn Burton of Youngstown; and a host of nieces nephews other relatives and friends.
He was preceded in death by his wife of 57 years, the former Necie Watkins; his parents; two sisters, Irene Burton and Pearl Cobbin; two brothers, Rev. Ralph Burton and Lawrence Burton Sr.; and two cousins, Harvey Burton and Cathalee Anderson.
Friends may call one hour prior to the services from 10 to 11 a.m. at the church.
Arrangements entrusted to the L.E. Black, Phillips and Holden Funeral Home.
Guestbook Entries
"So sorry to hear of your loss Teri & Greco. God Bless."
» Alicia Backus on May 9, 2013
"You all are in our prayers, sorry for the loss of your love one Deacon Taft Burton, with deepest sympathy The McDonald Family-Birmingham, Al., For if we believe that Jesus died and rose again, even so them also which sleep in Jesus will God bring with him. 1 THESSALONIANS 4:14"
» Minister Sandra McDonald Shaw on May 10, 2013
"Rest in peace Uncle Taft."
» Adriana J. Wynn Yeldell on May 10, 2013
"My heart is with you all in this hour of heartfelt sorry. May God bless and hold each of you in his hands."
» Angie Jenkins on May 10, 2013
Sign the Guestbook
---