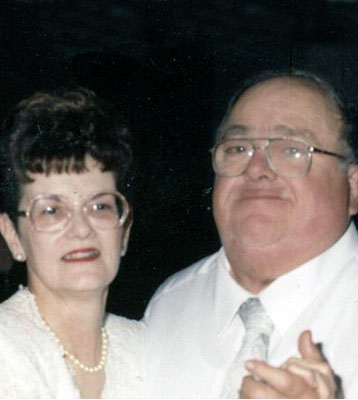 THOMAS JOSEPH JONES
"Together Again"
AUSTINTOWN – Prayers will be at 9:15 a.m. Tuesday at the Fox Funeral Home, Boardman, followed by a Mass of Christian Burial celebrated by the Rev. Gregory Fedor at 10 a.m. at St. Joseph Church, Austintown, for Thomas Joseph Jones, 84, who passed away peacefully Friday afternoon.
Thomas was born Dec. 29, 1928, in Youngstown, a son of Daniel and Florence Handgartner Jones.
He attended South High School and worked at Youngstown Steel Door and was a plasterer, working with his father.
Thomas was a member of the Operative, Plasterers and Cement Masons International. He attended St. Joseph Church and enjoyed fishing, music and woodworking. Thomas was a Army veteran.
His wife, the former Patricia I. Popney, whom he married Oct. 8, 1955, passed away Jan 31, 2002.
He leaves to cherish his memory, three daughters, Deborah L. Ramps of Austintown, Dolores A. (John) Kessler of Weathersfield and Diane M. (Patrick) Vitullo of Austintown; three brothers, Robert Jones of Gainesville, Fla., John (Carol) Jones of Boardman and Ralph (Marie) Jones of Boardman; four sisters, Jane Yannetti of Boardman, Mary Claire Jones of Amarillo, Texas, Rachel (Thomas) McKenzie of Greenford and Mary Lou Forman of Parma; a granddaughter, Elizabeth Mitchell; and three great-grandchildren, Anthony, Adrienne and Lucy.
Beside his wife, Thomas was preceded in death by two brothers, Asa Jones and Daniel Jones.
Friends may call from 5 to 8 p.m. Monday at the Fox Funeral Home, Boardman.
Material tributes can be made in Thomas's memory to Easter Seals Adult Day Services, 721 Boardman-Poland Road, Boardman, OH 44512
Family and friends may visit www.foxfuneralhome.org to view this obituary and send condolences.
Guestbook Entries
"Please accept our sincere sympathy. May your memories of your Dad and the sympathy of family and friends help to ease your sorrow."
» Maureen O'Hara Joseph on May 5, 2013
"My deepest sympathy on the loss of your Father and grandfather."
» David C. Kester on May 5, 2013
"My sincere sympathies to the family. May he RIP now. "
» Ms.Sophie Latessa on May 5, 2013
Sign the Guestbook
---