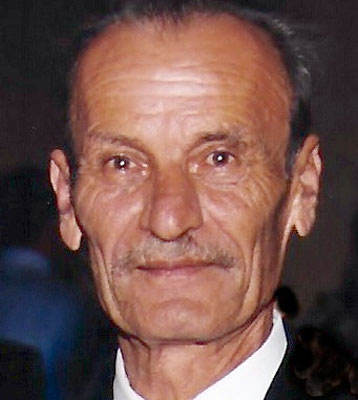 STEPHAN B. STEPHAN
LEBANON - There will be a celebration of Stephan's life at a 40 day Mass held at St. Maron Church, 1555 S. Meridian Road on June 2, 2013, at 10 a.m. with Chorbishop Michael Kail officiating for Stephan B. Stephan, 74, formerly of Youngstown, who joined his Savior on April 20, 2013.
Stephan will always be remembered and loved by his family and friends.
He was born Dec. 7, 1938, in Ijdabra, Batroun Lebanon, the son of Amira and Boutous Estephan.
Stephan studied seven years at the seminary of St. Maroun in Ghazir when it was with the Jesuits. He received a degree in Philosophy and later joined St. Joseph's University in Beirut, where he studied Theology and earned a University Degree. He was fluent in Arabic, English and French. He also studied Latin and Syriac at the seminary.
He was member of St. Maron Church and was extremely proud of Lebanese heritage. Stephan was an avid sports fan and enjoyed hanging out with his family and friends.
Stephan worked at Simon Roofing for over 28 years and upon his retirement, he spent his remaining years with his family in the village of Ijdabra.
He leaves behind to hold on to his precious memories, his son, Joseph (Lori) Stephan of Rootstown; a daughter, Stephanie (Mark) Porter of Canfield; five grandchildren, Katie, Joey and Alex Stephan and DJ and Ty Porter; his brothers and sisters, Nadia, Tonine and Tony, Monsoura and Roukoz, Nassre and Sheffia, Jacqueline and Antoun, Hamid and Mary; and former wife, Yvonne Simon Blegen, along with many nieces and nephews.
Besides his parents, he was preceded in death by his brother, and sister-in-law, Basille and Amira; and brother-in-law, Simon.
He was laid to rest in Ijdabra, Batroun Lebanon on Tuesday, April 23, 2013, surrounded by family and friends.
Immediately following the Mass, a mercy meal at Antioch Hall will be served for family and friends to share memories of Stephan.
Arrangements have been entrusted to the professional care of the Rossi & Santucci Funeral Home, 4700 Market St., Boardman
Family and friends may visit www.rossisantuccifh.com to view this obituary, sign the guest book and to send condolences to the Stephan family.
In lieu of flowers, donations can be made to St. Maron's Education Fund, 1555 South Meridian Road, Youngstown, OH 44511.
Guestbook Entries
« Be the first to sign STEPHAN B. STEPHAN guestbook.
---