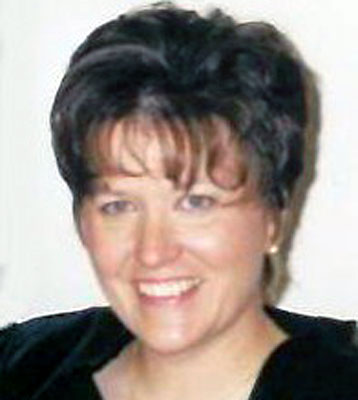 MERRY L. RAGAN
BOARDMAN – Merry L. Ragan, 53, died on Thursday at her home.
Mrs. Ragan was born Aug. 22, 1959, a daughter of William E. and JoAnne (Johnston) Kelso.
A 1977 Boardman High School graduate, Merry worked in registration at St. Elizabeth Boardman Health Center.
Merry was a master gardener and loved the library, creating unique Halloween costumes, soccer and her cat, Mr. Zero. She enjoyed spending time at the Lake Erie shore collecting beach glass and stones. She also loved to quilt.
She is survived by her husband, Michael, of Boardman, whom she married May 5, 1984; two sons, Samuel and Trevor, both at home; father, William E. (Janet) Kelso of Ocala, Fla.; and five siblings, Kathryn (Frank) Shevitz of Beverly Hills, Fla., Kenneth Kelso of Boardman, William W. (Terri Collette) Kelso of Geneva on the Lake, Mark E. Kelso of Boardman, and Jennifer (Kevin) Sapp of Boardman.
She was preceded in death by her mother, JoAnne Kelso.
A memorial service will be held on Monday at 3 p.m. at the new Davis-Becker Funeral Home, 8536 Market St. in Boardman, where friends and family will be received from 2 to 2:45 p.m.
Visit www.beckerobits.com to send condolences.
Guestbook Entries
"Mike we are so very sadden to hear of Merry's passing. May God hold you and the boys in the palm of his hands! "
» Colleen walker on May 5, 2013
"Merry was the best sister you could ever ask for . She will be sadly missed."
» Mark Kelso on May 5, 2013
"So sorry about your loss. I've worked with Merry, we had a blast, she was a witty and a wonderful person. "
» Anne on May 6, 2013
"So very sorry for your loss. you are in are prayers."
» Christine and Betty Pavlisen on May 8, 2013
Sign the Guestbook
---