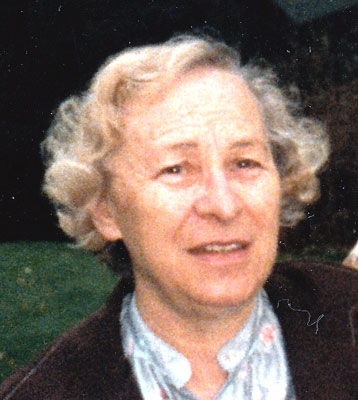 LOUISE (CHIPUKITES) HORNER
SALEM – Louise (Chipukites) Horner, 96, formerly of Summerhill, Pa., passed away on Sunday, April 28, 2013.
She was the loving wife of 60 years to Russell Horner, who passed away in 1995; a dear sister to 15 siblings; and a devoted mother of Patricia Williams, Josephine Moldovan, Sandra Miller (passed away in 2008), Tana (Roger) Crabtree, Russell (Mira) Horner, Terry (Debbie) Horner, Lori (Richard) Sakacs and Lisa (William) Thompson.
She leaves 22 grandchildren; 21 great-grandchildren; one great-great-grandchild; and two step-grandchildren.
Louise was born on Sept. 26, 1916, in Coal Run, Pa.
She spent two years in New York City as a governess, an experience that formed her interest in fashion.
She spent most of her married life near Wilmore, Pa. Louise spent the last 11 years in North Lima, with Lori and Richard, her wonderful caregivers.
The love and joy of Louise's life were her family, to whom she displayed a fierce loyalty. She was know for her gentle, loving spirit and determined work ethic. Louise was an extraordinary cook, a skilled seamstress, a needlepointer and expert flower gardener. She had a lifelong passion for polka music and pretty clothes.
"We will miss her unique sense of humor, sage words of wisdom and obscure Lithuanian proverbs."
Arrangements were provided by the Szabo & Sons Funeral Home.
The family will hold a private service to celebrate Louise's life at the Horner family cemetery in June.
In lieu of flowers, donations may be given to the Essex of Salem III of Salem.
Guestbook Entries
Sign the Guestbook
---