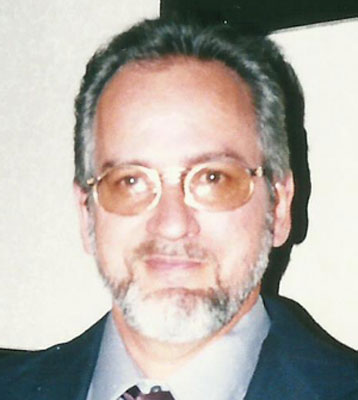 JAMES LELAND 'JIMMY' DRIPPS
GIRARD – James Leland "Jimmy" Dripps, 59, died Tuesday, April 30, 2013, at University Hospital following a short illness.
Born Sept. 26, 1953, in Youngstown, he was the son of Frank W. and Helen (Rice) Dripps. 
He was raised in Lowellville and graduated from Lowellville High School. He served in the U.S. Navy and worked for Duncan Lawn Care.
Survivors include his wife, Kathy M. (Rauschenberg); son Robert Allen (Missi) Dripps of Vienna; daughter Donna Marie Dripps of Girard; six grandchildren, Alexandra, Dylan, Joshua, Monica, Justin, and Andrea; mother Helen (Rice) Dripps-Vuletich of Youngstown; four brothers, Bruce L. (Sally) Dripps of Hubbard, Frank W. (Josephine) Dripps III of Batavia, Ill., Jeffrey W. (Joyce) Dripps of Girard and Richard A. (Diana) Dripps of North Jackson; three sisters, Robin L. Forman and Karen L. (Ken) Chuey, both of Youngstown, and Barbara A. (David) Leonard of Big Spring, Texas; numerous nieces and nephews; and his precious cat, "Kit Kat."
He was preceded in death by his father, Frank W. Dripps Jr., and a sister, Dwanda Bell of West Pittsburg, Pa.
Friends will be received at the Lane Family Funeral Homes, Austintown Chapel on Monday from 4 to 7 p.m., where services will be held on Tuesday, May 7, 2013, at 10 a.m. with the Rev. Luke Oskin officiating. 
Burial will take place at Green Haven Memorial Gardens.
Service have been entrusted to the Lane Family Funeral Homes, Austintown Chapel.
Family and friends can visit www.lanefuneralhomes.com to send condolences.
Guestbook Entries
Sign the Guestbook
---