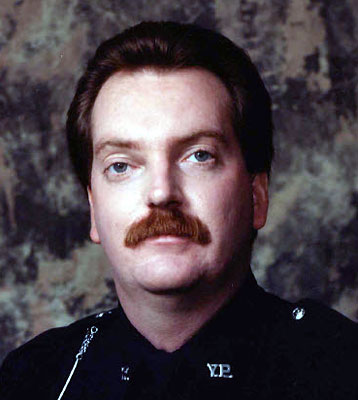 ERIC A. THOMPSON
FORT MYERS, FLA. – Eric A. Thompson, 53, formerly of Youngstown, passed away Monday, March 18, 2013, at Gulf Coast Medical Center in Fort Myers.
He was born in Youngstown on Dec. 16, 1959, to H.S. "Bill" and Jean Thompson.
He graduated from Boardman High School in 1978, where he was active on the swim team and tennis team. He attended Youngstown State University and majored in Criminal Justice.
Eric started his law enforcement career as an intern with the Boardman Police Department, and he then attended the police academy in Youngstown, and was hired with the Youngstown Police Department as a police officer with many accomplishments, and he then transferred to the traffic division. He retired from the police department. He was the owner and operator of Elite Investigations, a private investigation company. He was hired with the Department of Homeland Security (TSA) in Fort Myers as a security supervisor which brought him and his wife to Florida.
He was a previous member of the Crime Clinic of Greater Youngstown. He was an active member of FOP Retirees and FOP Lodge 28 in Youngstown.
Eric is survived by his wife, Mary Ann Russo, whom he married on April 20, 1985; his parents, H.S. "Bill" (Bev) Thompson and Jean A. Thompson; his brother, Kenton (Lori) Thompson; his sister, Carrie (Jim) Mestichelli; mother and father-in-law, Andrew and Rosetta Russo; brothers-in-law, Dominic Russo and Mark (Karen) Russo; and several nieces, nephews and cousins.
Eric was preceded in death by his grandparents, Roy and Berniece Averill and Howard S. and Marjorie Thompson and a nephew, Justin Thompson.
A memorial Mass will be held Saturday, May 11, 2013, at 11 a.m. at St. Paul the Apostle Catholic Church in New Middletown.
Arrangements were handled by the Hodges Funeral Home at Lee Memorial Park in Fort Myers, (239) 334-4880.
Guestbook Entries
"Jean..Sending my sympathy and prayers"
» Joyce McClay on May 5, 2013
YPD Retired
"My condolences to the family. Eric, may you rest in peace."
» Lou Conti on May 5, 2013
"My thoughts and prayers are with all of you at this very difficult time. "
» Laura Manley Lagnese on May 5, 2013
"My prayers are for your family in this sad time. Eric was a wonderful person. May the Lord give you peace in knowing where your loved one is. "
» Diana Dellapenna Johngrass on May 5, 2013
"We are so sorry for your loss. Jean, Mary Ann, and your entire family have our deepest sympathy."
» Tony and Shelley Genova on May 5, 2013
"Sending our condolences to you Maryann and your family our thoughts and prayers are with you"
» Dr.Raupple and staff on May 8, 2013
Sign the Guestbook
---