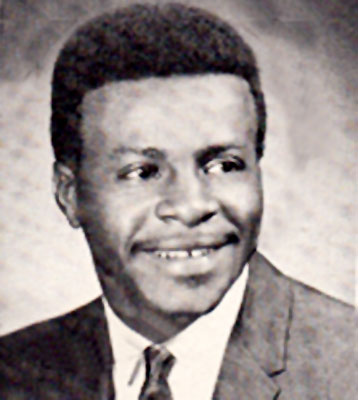 DONALD HARRIS
YOUNGSTOWN – Funeral services will be at 11 a.m. on Wednesday at the New Bethel Baptist Church for Donald Harris, 64, who departed this life Wednesday, May 1, 2013, at St. Elizabeth Health Center.
Mr. Harris was born Nov. 9, 1948, in Youngstown, a son of Thomas and Minnie F. Wilson Harris Sr.
He worked for U.S. Steel Corp. and was a member of the church.
He leaves his wife, the former Catherine Jones; a stepson, Nathaniel Jones of Struthers; siblings, Roosevelt (Vera) Harris, Elizabeth Harris, Tommie (Vernell) Harris Jr., Arthur L. Harris, Mickey Harris, and Curtis (Darlene) Harris, all of Youngstown; four grandchildren; and one great-grandchild.
He was preceded in death by his parents; a son, Dante' Harris; and a brother, Herbert L. Harris.
Friends may call from 10 to 11 a.m. at the church.
Arrangements are being handled by the F.D. Mason Memorial Funeral Home.
Guestbook Entries
"RIP "
» Billie Daniels on May 5, 2013
THIIS IS MY UNCLE
"I LOVE AND WILL MISS SEEING YOU TELL MY DADDY HELLO WHEN U GET TO HEAVEN "
» NICOLE BURKES BROWN on May 8, 2013
Twins Mom
"God bless Big Daddy and may God bless his soul that he be granted eternal love and life.."
» Bianca Peters on May 10, 2013
Sign the Guestbook
---