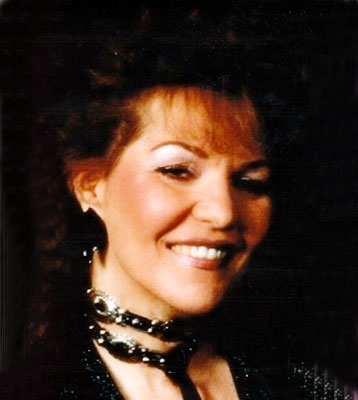 DIANE REDNOCK MULHALL
YOUNGSTOWN – Diane Rednock Mulhall, 56, passed away Saturday, April 27, 2013, at her sister's home.
Diane was born May 29, 1956, in Youngstown, a daughter of the late Frank J. and Dorothy Traikoff Rednock.
She attended the Austintown school system, and was employed by the former Duff's Smorgasbord for several years, first in Liberty and relocated with them in 1981 to Aurora, Colo., where she resided for 31 years. She returned to Ohio 10 months ago to be with family, due to illness.
She had attended the Happy Church in Denver.
Diane was known to have had a very generous and giving heart. She loved the Colorado Rocky Mountains, stating "This is God's country." She also without a doubt, loved cooking after her employment with Duff's. She loved her Pekingese, Lady, and was an avid Denver Broncos fan.
She is survived by her sisters, Donna Ray (John) of Lynn Haven, Fla., Norene Donnaurmmo (Tony) of Austintown, Cher Devlin of Youngstown, with whom she made her home, Janice Jensen of Texas, Sandra Steg of Austintown and Christine Foster (Don) of Austintown. She also leaves several nieces and nephews and great-nieces and great-nephews.
In addition to her parents, she was preceded in death by her brother, Chris J. Rednock; her grandparents; and several aunts and uncles.
Diane was honored with a lifelong dream to give the gift of her body for science and education. At her request, she was donated to the Cleveland Clinic Body of Science Center.
Private services were held at the Emmanuel Community Church.
Guestbook Entries
sister
"i love you di..miss you so much"
» sandra steg on May 5, 2013
RN
"Iloved being your friend for so long. I am so sorry your gone, but now you are truely in God's Country! Love Kathy "
» Kathy Massie (Horvath) on January 30, 2014
Sign the Guestbook
---