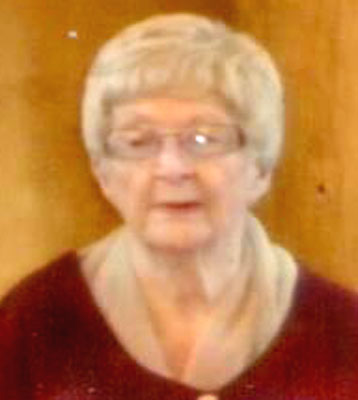 BETTY M. DELUCA
LIBERTY – A Mass of Christian Burial will be said tomorrow, Monday, May 6, 2013, at 10 a.m. at St. Anthony of Padua Church for Betty M. Deluca, 89, who died Thursday at Beeghly Oaks with her family by her side.
Betty was born March 10, 1924, in Youngstown, a daughter of William E. and Elizabeth Zocky Smith.
She enjoyed being a homemaker and had worked as an assistant buyer for the Strouss-Hirshberg Co.
Besides her family, Betty's other interests were sewing, reading, tennis and volunteering with the American Red Cross for 10 years.
She is survived by her husband, Fred L. Deluca Sr., whom she married May 1, 1946; three sons, Anthony L. "Tony" and wife Donna, William E. "Bill," and Fred L. Jr. and wife Virginia.
Betty had a nurturing love for her five grandchildren, Fred L. (Melanie), Elizabeth A., Daniel (Amie), Edward J. and Lauren A.; and her two great-grandchildren, Anthony L. and Adalynn L.
She was preceded in death by her parents.
Monsignor Robert J. Siffrin will officiate the Mass. Burial will be in Belmont Park Cemetery.
Calling hours for family and friends will be Monday morning from 9 to 9:45 a.m. at the Schiavone Funeral Home.
Memorial contributions can be made in Betty's name to the charity of the donor's choice.
Visit www.schiavonefh.com to share condolences.
Guestbook Entries
Sign the Guestbook
---