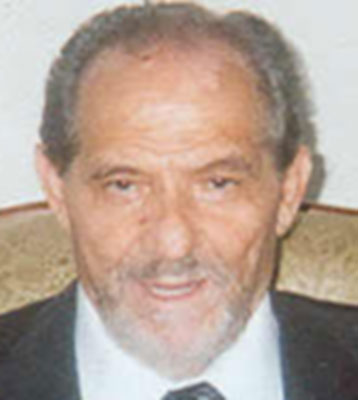 ANGELO A. CAPALDI
McDONALD – Angelo A. Capaldi, 85, passed away Wednesday evening, May 1, 2013, at The Cleveland Clinic.
Angelo was born Dec. 5, 1927, in Bugnara, Italy, the son of Dominic and Irene (Fratarolli) Capaldi.
Angelo retied from U.S. Steel, McDonald Works. He also owned and operated the ARC Club in Girard from 1961 to 1995. Angelo was a U.S. Army veteran of the Korean War and a member of St. Rose Church.
He married Louise DiTunno on Aug. 4, 1956.
Besides his wife, Louise, he is survived by four sons, Dino (Karen) Capaldi of Girard, Anthony (Stacey) Capaldi of Girard, Nicholas (Suzi) Capaldi of Salem and Robert (Ronda) Capaldi of  Pickerington; two daughters, Irene (Kelley) Capaldi of McDonald and Angela (Mike) Magazine of Girard; eight grandchildren; and seven great-grandchildren.
He was preceded in death by his parents; a daughter, Diane Buonavolonta; a brother, Frank Capaldi; and four sisters, Teresa Capano, Elvira Iudicianni, Sylvia Colangelo, and Ida Nofli.
Calling hours will be Monday, May 6, 2013, from 5 to 8 p.m. at the McClurkin Funeral Home in Girard.
The funeral Mass will be Tuesday, May 7, 2013, at 10 a.m. at St. Rose Church in Girard. There will be prayers at 9:30 a.m. Tuesday morning at the McClurkin Funeral Home prior to the church Mass.
Guestbook Entries
« Be the first to sign ANGELO A. CAPALDI guestbook.
---