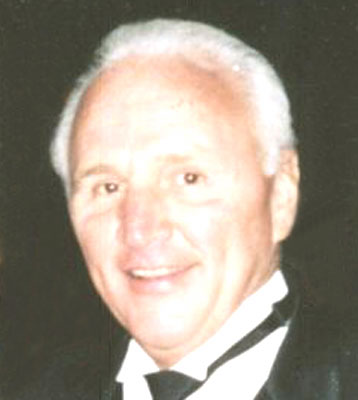 FRANK J. DEMAIN JR
 POLAND – There will be prayers at the Fox Funeral Home at 9 a.m. Saturday followed by a Mass of Christian Burial at 9:30 a.m. at Saint Christine Church, celebrated by the Rev. John Keehner for Frank J. DeMain Jr., 71, who passed away Tuesday afternoon at the Hospice House surrounded by his loving family.
Frank was born Jan. 9, 1942, in Youngstown, a son of Frank J. and Doris Ocarz DeMain Sr. and was a life-long area resident.
He graduated from East High School with the Class of 1960. He was a veteran in the U.S. Army and U.S. Army Reserves from 1961 to 1967. Frank then studied Criminal Justice at LaSalle University, graduating in 1971. He was a Youngstown City Police Officer, was assigned to Uniform Traffic Division then Auto Theft Division and  was on the police department Bomb Squad, he then  worked for the Mahoning County Coroner's Office until 2007. After retirement, he worked for Millcreek Park Golf Course as a golf ranger.
Frank was involved in the Mahoning Alcohol Program (Donofrio Home), where he served on the board for six years, and duties included two years as President, Vice President and Secretary.
He was also a member of ITAM Post 3, Police and Fire Retirees of Ohio, FOP Lodge 28, Crime Clinic of Greater Youngstown and MADD Organization, he also was a member of the Easter Seals for many years. He and his family belonged to Saint Christine and Holy Family Parishers.
Frank loved traveling, camping, and spending time with his grandchildren.
He will be greatly missed by his wife of over 43 years, Betty "Tootie" Sandine, whom he married on Oct. 4, 1969. He is also survived by his two daughters, Shaylynn (Paul) Keller of Canfield and Nichole (Eric) Brown of Austintown; a son, Frank J.  (Stacy) DeMain III of Poland; a sister, Audrey (William) Haydu of North Carolina; nine grandchildren, Corey Keller, Michael Keller, Deric Madick, Justyn Madick, Lexi DeMain, Paige Keller, Elizabeth Keller, Addison DeMain and Nicholas Brown. 
Friends may call from 4 to 7 p.m. Friday at the Fox Funeral Home.
The family wishes any memorial tributes be made to Hospice House, 9803 Sharrott Road, Poland, OH 44514.
Family and friends may visit www.foxfuneralhome.org to view this obituary and send condolences.
Guestbook Entries
"Franks was a great man and very kind R.I.P."
» Brian on May 2, 2013
"TOTTIE YOU AND YOUR FAMILY ARE IN MY PRAYERS WITH DEEPEST SYMPATHY"
» LORI SANDINE on May 4, 2013
Sincere Sympathy
"To all the family. We will miss you, Frankie. Rest in Peace. Jack and Norma DeMain"
» Norma DeMain on May 2, 2013
YPD Retired
"Our Sympathy to Frank's family. Frank was a great friend, fellow Police Officer and camping buddy. Tootie, Frank and the kids and our family spent a lot time together camping. Rest in Peace friend."
» Lou Conti on May 2, 2013
YPD Retired
"Our Sympathy to Frank's family. Frank was a great friend, fellow Police Officer and camping buddy. Tootie, Frank and the kids and our family spent a lot time together camping. Rest in Peace friend."
» Lou Conti on May 2, 2013
"Thoughts and prayers are with the family "
» Lynn Woak Leetch on May 2, 2013
"Tootie: Please accept my condolences on Frank's passing. The fun we all had at the lake seems like yesterday."
» Frank Hubler on May 2, 2013
Our Sympathy
"to All the Family. We will Miss You, Frankie, Rest in Peace. Cousin Jack and Norma DeMain"
» DeMain on May 1, 2013
"Tootie, our sincere thoughts and prayer are with you and your family. with love, linda and chuck saulino"
» linda and chuck saulino on May 2, 2013
"Dear Tootie and Family, We are so sorry to hear of the loss of Frank. So many fun memories of our times together! Thoughts and Prayers are with you. "
» Bill & Gloria Pazel on May 2, 2013
old neighbor and friend
"Dear Tootie and family, deepest sympathy for your loss. Grant Frank eternal rest."
» Donna on May 6, 2013
"Tootie, my thoughts and prayers are with you. Our Heavenly Father will give you strength, comfort and peace during this time. "
» Patti DeMarte Head on May 2, 2013
EMT in Youngstown
"My sympathies to Frank's family. I knew Frank professionaly by way of the Coroner's office. A man of honor and professionalism. I miss him since he retired and he left a legacy. "
» Greg Smith on May 2, 2013
"Tootie, our sincere sympathy and prayers are with you and all of your family. May he Rest in Peace. Shirley and Paul "
» Shirley and Paul Pesa on May 2, 2013
"Thoughts and prayers to your family. "
» Jim O. on May 3, 2013
"very sorry for your loss tootie."
» MARK SANDINE on May 3, 2013
"TOTTIE YOU AND YOUR FAMILY ARE IN MY PRAYERS WITH DEEPEST SYMPATHY"
» LORI SANDINE on May 4, 2013
"Toootie, my family andI send our deepest sympathy to you and your beautiful family. With Much Love, Mary Ann Magnolia"
» Mary Ann Magnolia on May 7, 2013
"Toootie, my family andI send our deepest sympathy to you and your beautiful family. With Much Love, Mary Ann Magnolia"
» Mary Ann Magnolia on May 7, 2013
"Tootie you have our deepest sympathy."
» Elia and Joe Ambrose on May 12, 2013
Sign the Guestbook
---