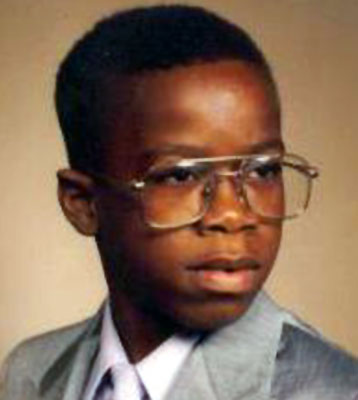 SPENCER MORRIS 'PICKLES' WASHINGTON
YOUNGSTOWN – Spencer Morris "Pickles" Washington, 37, of 962 Martin Luther King Blvd., departed this life Friday, March 22, 2013, of a heart attack.
He was born Oct. 22, 1975, in Youngstown, the son of Spencer Morris Sr. and Angeline Mahone, and raised by his adopted mother, Mattie S. Washington.
Mr. Washington was employed as a laborer for Star Extrusion.
He was of the Baptist faith and enjoyed running, politics, history and reading.
He leaves to mourn, one son, Christopher Lewis Washington of Cleveland; his father, Spencer Morris Sr. of Youngstown; his mother, Ms. Mattie S. Washington of Youngstown; six brothers, Freeman Mahone and Edward M. Morris, both of Youngstown, Spencer M. Morris of Fairmont, W.Va., Rondell Irving of Pa., and Jarmar Callor and Nathaniel Haisley, both of Youngstown; nine sisters, Ms. Pamela Washington of Miami, Ms. Tawana Washington of Columbus, Mrs. Latisha D. (Eric) Morris Foster of Maryland, Ms. Shawndea Bell of Youngstown, Ms. Keisha Irving of Pittsburgh, Ms. Natalie Epps of Flint, Mich., Ms. Nicole Epps and Ms. Dawn Callor, both of Youngstown, and Ms. Jayla Wade of Warren; and a host of relatives and friends.
He was preceded in death by his mother and one sister, Miss Latisha Morris.
Memorial services will be held Monday, April 1, 2013, at noon at the Sterling-McCullough Williams Youngstown Funeral Chapel.
Guestbook Entries
"I would like to extend my deepest sympathy as death is truly an enemy that robs us of the joy of being with our loved ones. God has the desire to resurrect those who have fallen asleep in death. This promise is stated in God's word the Bible at John 5:28, 29. I sincerely hope that your family will find this scripture comforting."
» Sherrill J. Howard on March 30, 2013
Sign the Guestbook
---