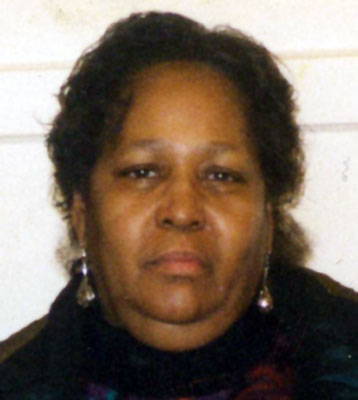 YOUNGSTOWN – Services will be Monday, April 1, 2013, at 2:30 p.m. at the L.E. Black, Phillips and Holden Funeral Home for Mrs. Johnnie Mae Smith, 72, who departed this life March 24.
Mrs. Smith was born Aug. 28, 1940, in Newman, Ga., a daughter of Arvelt and Cleethel Windom Smith.
She was a 1957 graduate of South High School and was a State Certified Nursing Assistant, having last been employed at Omni Manor. She was a member of the Victory Lutheran Church. She loved doing puzzles, coloring, playing cards, and most of all being with her family.
She leaves to cherish her memory, two daughters, Theresa (Malcolm) Calhoun of Selma, Ala. and Jolanda (Dennis) Barron of Fort Worth, Texas; two sons, Harold S. (Lillian) Jett Pensacola, Fla. and Malik (Lydia) Mostella of Youngstown; 11 grandchildren; 15 great-grandchildren; and two best friends, Mrs. Waymer Martin of Warren and Roy Childress of Youngstown.
She was preceded in death by her parents.
Friends may call one hour prior to the services from 1:30 to 2:30 p.m. at the funeral home.
Daughter n Law
"To my husband Harold,and Family. I am at a lost for words, I will always carry her in my heart she was my best friend as well as my mother, she was there for me in the hard times of my life as well as the good. I feel all of your pain through this, but I know that GOD had a better plan Moma's time was done here her work is now for HIM. I can only tell each of you to stay focus, trust GOD, and move forwad it is going to hurt, but GOD will comfort you all and give you peace. I Love You All in JESUS MIGHTY name. Amen, Amen, and Amen..."
» Lillian Martinez Jett on March 30, 2013