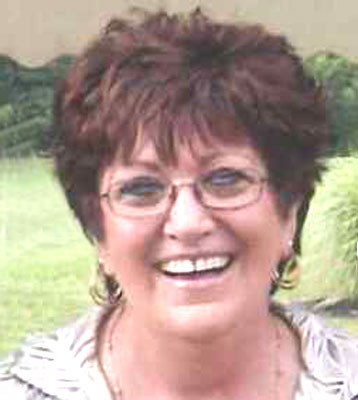 DOROTHY G. KOVY
MINERAL RIDGE – Funeral services will be at 11 a.m. on Monday, April 1, 2013, at the Kerr Cemetery Chapel for Dorothy G. Kovy, 68, who passed away Wednesday, March 27, 2013, at ValleyCare Northside Medical Center.
Dorothy was born July 12, 1944, in Youngstown, a daughter of the late Russell and Ellen (Purbaugh) Bequeath and was a lifelong resident of Weathersfield Township.
A 1962 graduate of Mineral Ridge High School, she was a bookkeeper for B&M Auto Wrecking for 30 years and was currently working at Cleveland Auto Wrecking for the past 20 years.
She was a State of Ohio Notary Public, and a member of the Rebekah Lodge in Mineral Ridge. She enjoyed collecting salt and pepper shakers and Sunday car rides with her husband, Charles Kovy.
She will be sadly missed by her husband of 47 years; her daughter, Karen (John Brockmeyer) Kovy of Columbus; one sister, Margaret (Jim) Mallog of Austintown; and two brothers, Clifford (Joanne) Bequeath of Niles and Russell (Elda) Bequeath Jr. of Vienna.
In lieu of flowers, memorial contributions may be made to the Hope Center in Dorothy's name.
Calling hours will be from 10 to 11 a.m. on Monday, April 1, 2013, at the Kerr Cemetery Chapel.
Arrangements have been entrusted to the Lane Family Funeral Homes, Mineral Ridge Chapel.
Family and friends may visit www.lanefuneralhomes.com to view this obituary and to send condolences.
Guestbook Entries
"I've known Dorothy for over 27 years. She was a sweet person, always had a smile on her face. She will be sadly missed!! Dom Perry, HD Davis CPAs, JN Levy Co"
» Dom Perry on March 30, 2013
Cousin
"For love of Dorothy and my sympathies to her loved ones."
» Vera Gilligan on March 31, 2013
Sign the Guestbook
---