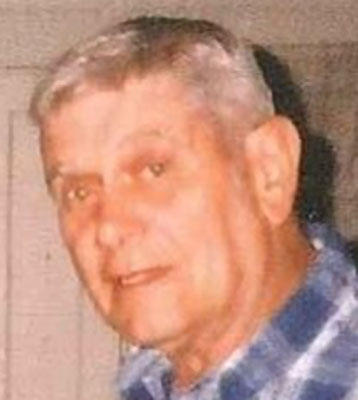 WILLIAM C. MUNHOLAND
STRUTHERS – Services will be held on Saturday at 10 a.m. at the Clemente Funeral Home in Struthers, for William C. Munholand, 84, who passed away Tuesday afternoon.
William was born Aug. 21, 1928, in Struthers, a son of Bernon and Vida Stoner Munholand.
He lived in the area his whole life and graduated from Struthers High School in 1947. He was a veteran of the Korean War, having served in the U.S. Army.
William was a foreman, working at a body shop and also was an owner of the flower shop, "Donna Silks."
He was a former member of the Struthers United Methodist Church, was a member of the Mahoning Valley Sportsman Club, and a former member of the VFW Post 3538 in Struthers.
He enjoyed going to and working at area flea markets and also liked to hunt, fish and spend time with his family.
William married the former Donna Lee Wigner on Feb. 23, 1953, and she passed away Oct. 1, 2007.
He leaves two sons, William C. (MJ) Munholand Jr. of Poland and David B. Munholand of Struthers; three daughters, Gail Hearn of Florida, Kathy Sokol-Inigarida of California and Joni Tiller of Youngstown; one sister, Carol Meagan of Illinois; 13 grandchildren; and 11 great-grandchildren.
William was preceded in death by his parents; his wife; one daughter, Cindy Benyi; four brothers, Don, Jack, Glenn and Howard Munholand; two sisters, Martha Shipley and Marion Phillips; and one great-grandchild deceased.
Friends may call on Friday from 5 to 8 p.m. at the Clemente Funeral Home in Struthers.
Visit www.clementefuneralhomes.com to view this obituary and send condolences.
Guestbook Entries
"Condolences from our family to yours. Our thoughts are with you David and Billie."
» Frank Austrino on March 29, 2013
Sign the Guestbook
---