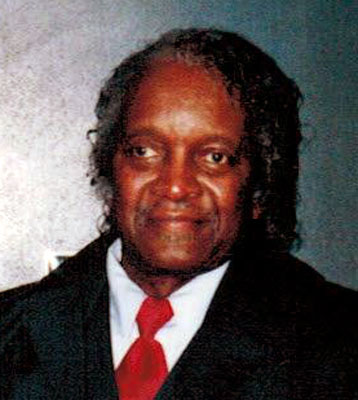 ROBERT L. 'BOBBY' BELL SR
YOUNGSTOWN – Robert L. "Bobby" Bell Sr., 86, of 803 Delaware Ave., departed this life Sunday, March 24, 2013, at 8:05 a.m., following an extended illness.
He was born May 8, 1926, in Youngstown, the son of Robert L. and Macy Bell.
Mr. Bell was employed with the Sheet and Tube Steel Corp. for 32 years as a scafer, before retiring in 1980.
He was a member of the VFW, Buckeye Elks, American Legion, Steel Workers of America and enjoyed reading, singing and music.
Mr. Bell served in the U.S. Army, receiving several medals.
He married Vera Garner Bell in 1947, she died Oct. 3, 1983.
He leaves to mourn, one son, Robert L. Bell Jr. of Youngstown; two daughters, Mrs. Barbara J. (Arthur) Frasier of Youngstown and Ms. Joyse Brown of Stafford, Va.; 12 grandchildren, Kevin (Ericka) Brooks, Jodie Brooks, Demetria Robbins, Cory Robbins, Kevin Terrell Bell, Jodi Ric'Keya Bell, Jamika Suber, Justin Fitzgerald, Nadia Brooks, Elliott Julious, Robert Bell III and Daraysha West; 11 great-grandchildren; one great-great-grandchild; and a host of relatives and friends.
He was preceded in death by two grandchildren, Ms. Monica Denise Brooks and Robbie Robbins.
Funeral services will be held Saturday, March 30, 2013, at 11 a.m. at the Sterling-McCullough Williams Youngstown Funeral Chapel.
Calling hours will be from 10 to 11 a.m., one hour prior to service.
Burial will take place at Belmont Park Cemetery.
Guestbook Entries
Sign the Guestbook
---