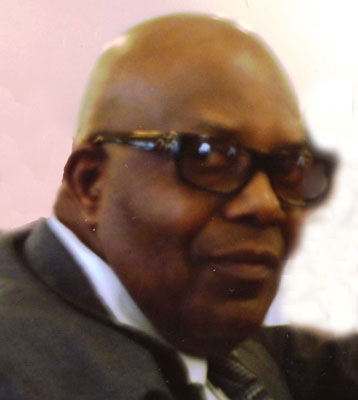 ROBERT EDWARD SMITH
YOUNGSTOWN – Services will be at 1 p.m. Saturday, March 30, 2013, at the L.E. Black, Phillips & Holden Funeral Home for Mr. Robert Edward Smith, 72, who departed this life Sunday, March 24, 2013.
Mr. Smith was born Aug. 18, 1940, in Sylacauga, Ala., a son of Rube Chatman and Carrie Smith.
He was a 1958 graduate of East Highland High School. Robert had been employed as an assistant roller with McDonald Steel for 38 years, retiring in 2004. He enjoyed traveling, and conversation with friends at McDonalds. He was of the Methodist faith.
Robert leaves to cherish his beloved memory, his wife, the former Rebecca Samuels, whom he married May 9, 1959; three children, Larry (Candie) Samuels and Anthony Smith, both of Youngstown and Robinette Smith of Columbus; a sister, Jessie M. Smith Riggins of Los Angeles; eight grandchildren; 23 great-grandchildren; four great-great-grandchildren; an aunt, Doris Smith of Long Beach, Calif.; and a host of family and friends.
He was preceded in death by his parents.
Friends may call Saturday from noon to 1 p.m. at the funeral home.
Guestbook Entries
"rest in peace my good friend from McDonald steel..we met in 1968 ..you were always a honorable an pleasant man...you will be missed by your fellow workers "
» phil patti on March 28, 2013
Chaplain
"May God give you peace and comfort knowing that your love one is now in the presence of God. Thank you allowing me to minister to you all during this difficult time. "
» Rev. Gary Rozier on March 28, 2013
"To the Smith Family: You have our deepest sympathy during this time of your loved one. He will be truly missed. "
» The Hill/McCaskey Family on March 29, 2013
"Robinette & Family, sending my condolences and love during these difficult times. Stay lifted in prayer and remember he is always with you. May his soul rest in peace."
» T.M.Ross on March 29, 2013
"Robinette & Family, You have our deepest sympathy. May God strengthen you and comfort you in your task of bidding farewell to your loved one. Share the legacy he has left behind and he will be forever in your heart. God Bless!"
» Sandi Holland, CCC on March 29, 2013
Sign the Guestbook
---