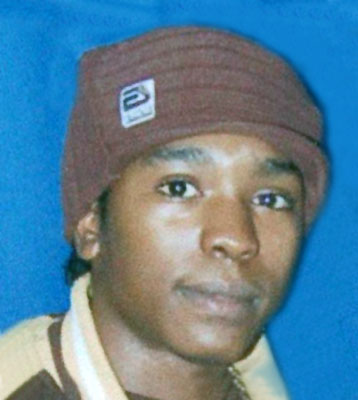 JAMES U. ANDERSON III
YOUNGSTOWN – Services will be at 10 a.m. Saturday, March 30, 2013, at the Christ Centered Church, 3300 Hudson Ave., for Mr. James U. Anderson III, 24, who entered eternal rest on Friday, March 22, 2013, at Ashtabula Medical Center in Ashtabula.
James, lovingly known as "Stank," was born March 3, 1989, in Youngstown, a son of the late James Ulyesse Anderson Jr. and Lisa Adkins.
He attended Wilson High School and Life Skills. James was employed at the Finish Line Carwash. He loved to travel and enjoyed spending time with his daughter and beloved family.
He leaves to cherish his memory, but rejoice in his peace, his mother, Lisa; a daughter, Ja'Ziya Leeasia Anderson; three sisters, Rayona Simmons and Rosemarie Hornbuckle, both of Youngstown, and Lynette "Keisha" Simmons of Atlanta; three brothers, James Higgs of Youngstown, Kamron Miller and Brandon Miller; god brother, Jermaine Adams; six nieces; four nephews; and a host of aunts, uncles, cousins and friends.
Besides his father, he was preceded in death by his grandparents, James Anderson, Ann Adkins, McKinley Reese, Vera Jackson, Twelvena Scott, Brenda and James Anderson; four uncles, Obie Adkins, Charles and Kevin Anderson and Jesse Nixon; and an aunt, Diane Scott.
Friends may call Saturday from 9 to 10 a.m. at the church.
Arrangements entrusted to the L.E. Black, Phillips and Holden Funeral Home.
Guestbook Entries
Cousin
"Rest In Peace little cousin, you were taken way too soon. You will be deeply missed, Much love, your cousin Lisa"
» Lisa Maiden on March 28, 2013
Mrs.
"All my prayers to the family."
» Lynn Hurst Fryson on March 28, 2013
"My condolences to the Hornbuckle & Anderson Families!!!"
» Darlene Williams on March 28, 2013
"rip lil cuddy miss yu"
» lamar bailey on March 29, 2013
"R.I.P Stank you will be truly missed.You was A cool dude and will forever be my friend..Luv You!!!!"
» Ms.J on March 30, 2013
close friend
"I ♡♥ u stank.. u look wonderful with wst u had on when we took u home... Lisa b strong ALL THE ANDERSON FAMILY GOD BLESS"
» shara holmes on March 30, 2013
Sign the Guestbook
---