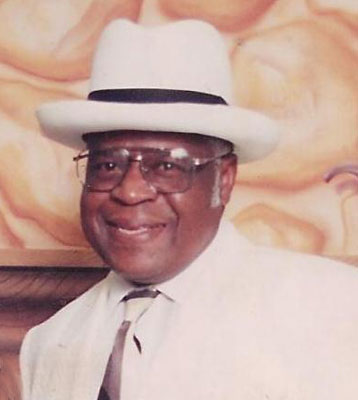 FRANK P. ALSTON SR
YOUNGSTOWN – A funeral service celebrating the life of Mr. Frank P. Alston Sr. will be held Saturday at 10 a.m. at the Shiloh Baptist Church. Mr. Alston departed this life Saturday, March 23, 2013, at Select Specialty Hospital in Youngstown.
Mr. Alston was born Feb. 3, 1935, in Coatesville, Pa., a son of David K. and Ida Bell Eggleston Alston, coming to the Mahoning Valley many years ago.
He was formerly employed with Youngstown Sheet and Tube and WCI Steel. He was a member of the Community Church of God, where he served as chairman of the deacon board and member of the choir. He was a member of the NAACP and enjoyed spending time with his family and friends.
He leaves to cherish his loving memory, his second wife, Irene Casey Alston; his children, Debra Parker and Frank P. Jr., both of Youngstown, Rev Judy Alston (Clement Lee) Eiland of Boardman, Alfred, Emma Alston-Franklin, Marsha, and Michele and her fiancée, Edward Hunter, all of Youngstown; his stepchildren, Lenny (Loretta) Casey of Lancaster, Texas, Cortland (Kathy) Casey of Austintown, Ronald (Delphine) Casey, and Sharon (Ronald) Perry ,all of Campbell, and Darryl Casey of Georgia; four sisters, Helen (James) Cody, Irene (Jerry) Robertson, and Phyllis D. Alston, all of Coatesville, Pa., and Ida Mae (Rev. William) Calloway of Plymouth Meeting, Pa.; four brothers, Rudisill Sr. (Mikki) Alston, Willie L. (S. Romaine) Alston, both of Coatesville, Amos Sr., (June) Alston of Newark, Del., and James L. (Bernadette) Alston of Harrisburg, Pa.; his brother-in-law, Curtis Reese of Randalltown, Md.; three aunts, Dr. Salona Foster of Norfolk, Va., Annie B. Eggleston of Coatesville, and Jean Eggleston of Parkesburg, Pa.; 12 grandchildren; 29 great-grandchildren; and a host of other relatives and dear friends.
Frank was preceded in death by his parents; his first wife, Mattie Binion Alston; his daughter, infant Francine Alston; his granddaughter, Jaidyn Alston; four sisters, Betty Dantzler, Mary Jones, Shirley Alston, and Alberta Reese; and two brothers, George L. and David L. Alston.
Friends may call Saturday one hour prior to services at the church.
Interment will be at Tod Homestead Cemetery.
Please visit jewashingtonfuneralservices.com to sign the online guestbook and to leave condolences.
Ministry of comfort provided by the J.E. Washington Funeral Services Inc.
Guestbook Entries
Friend
"Judy & Michele and family I am very sorry to here about your dad. My sincere sympathy to you and your family. "
» Janet Degenaro on March 28, 2013
"Deepest Sympathy. Your Dad and my Dad (Van Copeland, deceased) were cousins."
» Colleen Copeland Brown on March 28, 2013
Sign the Guestbook
---