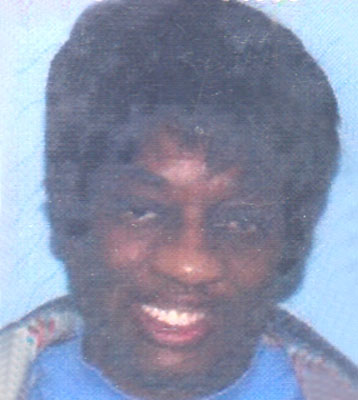 SANDRA KAY GREEN
YOUNGSTOWN – A funeral service will be held at 11 a.m. on Tuesday at the F.D. Mason Memorial Funeral Home Inc. for Mrs. Sandra Kay Green, 73, who departed this life on Tuesday, March 19, 2013, at St. Elizabeth Boardman Health Center.
Mrs. Green was born on Nov. 24, 1929, in Youngstown, a daughter of Isaac Ingram and Nettie Miller Coleman.
She was a homemaker, a member of the Church of Hope, a Sunday School teacher, Prayer Band, and Mothers' Board. She was a foster mother and also a president of Tenant's Council at Beeghley Oaks Nursing Home.
She attended Youngstown State University, majoring in theology.
She leaves a daughter, Minister Ledra J. Green of Campbell; foster sons, Allen and Eugene Tinsley and Leonard Davenport, all of Youngstown; two sisters, Charlene Nelson of Campbell and Saphora Coleman of Indianapolis; a brother, Arthur Coleman of Indianapolis; a special cousin, Shirley Hill and a special family friend, Diane Beatty, both of Campbell; and other family and friends.
She was preceded in death by her parents; Henry and Jocetta Harris, who reared her; husband, Kendall Green; son, Kendall Green; and a foster son, Charlie Hanes.
Friends may call from 10 to 11 a.m. on Tuesday at the funeral home.
Guestbook Entries
Chaplain
"Minister Ledra and family. May God give you peace and comfort during this time knowing that your love one is now with Jesus and that you will see her again. Just know that you will continue to be in our thoughts and our prayers."
» Rev. Gary and Brenda Rozier on March 23, 2013
"I am so sorry for your loss. Mrs. Green was a very nice person. Two scriptures that always bring me comfort is Is. 33:24 and John 5:29, I hope that they can bring you comfort also."
» Sharon on March 23, 2013
Sign the Guestbook
---