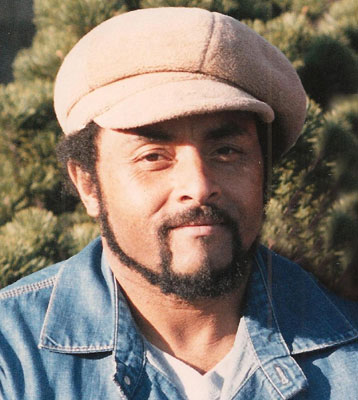 ROBERT L. 'GUN' GONZALES SR
YOUNGSTOWN – A funeral service celebrating the life of Mr. Robert L. "Gun" Gonzales Sr. will be held Monday March 25, 2013, at 1 p.m. at the Washington Funeral Home.
Mr. Gonzales was born Feb. 11, 1943, in Temple, Texas, a son of Horace and Celester Hunt Gonzales, coming to the Valley many years ago.
He was a U.S. Army veteran and was formerly employed with Youngstown City Street Dept. for 19 years. His passion for track and field inspired him to co-found and coach the Emanon Jaguars team.
He leaves to cherish his memory, his two sons, Robert L. Gonzales Jr. of Temple and Edward Che Gonzales of Columbus; a sister, Rosalie Livingston (Dell) of Jewett, Texas; two brothers, Clarence Gonzales Sr. of Richmond, Texas and Phillip M. Gonzales (Maggie) of Temple; six grandchildren; and a host of other relatives and dear friends.
He was preceded in death by his parents; four sisters, Maurice Cobb, Dorothea M. Street, Mary Ann Richburg, and Gloria H. Hurt ; and two brothers, Horace M. Gonzales Jr. and Alfred R. (Speedy) Gonzales.
The family will receive friends Monday one hour prior to services at the funeral home.
Please visit jewashingtonfuneralservices.com to leave condolences and to sign the online guestbook.
Ministry of comfort provided by the J.E. Washington Funeral Services Inc.
Guestbook Entries
Mr.
""Gun" was a great guy, he frequented George's News in downtown Youngstown for many years and i enjoyed his company, always talking football and track. I'm sorry for your families loss and will keep your family in my prayers."
» George Hubert on March 23, 2013
Judge
""You ran a great race" My sincere condolences to the family."
» Robert A. Douglas, Jr on March 23, 2013
"CHE AND FAMILY, YOU HAVE DEEPEST SYMPATHY. ECCLESIASTES 3:1-8"
» RHONDA L. CURRY on March 23, 2013
"Rest in peace Coach, I never forgot you.... Youngstown Strider 1975-1977"
» Judi Wynn on March 25, 2013
"You were a great Uncle/big brother. I will miss you dearly!!!!"
» Maria on March 27, 2013
Niece
"I will miss you Uncle Robert....I drink Big Red as much as you do....YOUR laughter will forever be apart of my life. "
» English on March 30, 2013
"We will miss you at the laundry mat every Thursday morning, Thank you for inspiring my Grandson he is now running track at Struthers high school. R.I.P. Mr.G"
» Janet on April 4, 2013
"My sincerest condolences to all of the family."
» Michael White and family on April 14, 2013
Dear Friend
"Gun, i just found out, you were my dear friend for many years and I love you dearly, may you rest in peace, i love you!!!"
» Tonya Davenport on April 25, 2013
Niece
"Uncle Robert even today I miss you so much. I love you always and forever, see you in eternity. Love you."
» Norricia Speights on June 21, 2013
Sign the Guestbook
---