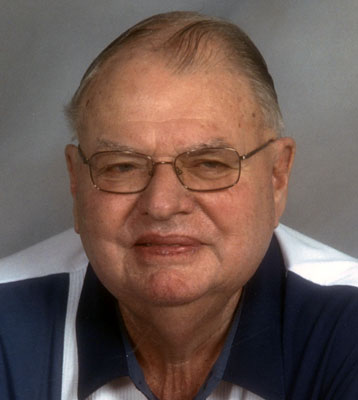 ALLEN K. FRANTZ
SALEM - Allen K. Frantz, 78, died at 10:45 a.m. Thursday, March 21, 2013, at the Auburn Skilled Nursing Center in Damascus.
He was born March 21, 1935, in Salem, a son of the late Russell and Mary (Allen) Frantz.
Before his retirement in 1988, Mr. Frantz had been an area engineer with O.D.O.T. (State of Ohio) for 28 years. Mr. Frantz also had a land surveying and engineering business and managed several construction projects in Mahoning County. He was a lifelong area resident and a member of the Salem First Christian Church.
At Youngstown University, Allen majored in Surveying and Civil Engineering.
He also taught at Kent Sate University as a professor of Civil Engineering and Surveying Technology. Mr. Frantz was a member of the Salem Order of Eastern Stars, Allen Masonic Lodge of Columbiana and a 32 degree Scottish Rite member of the Valley of Youngstown. Allen was also an avid farmer and his hobbies were making clocks and restoring antique tractors.
He served with the U.S. Army.
His wife, Twila E. (Shinn) Frantz, whom he married Jan. 18, 1992, survives him along with three sons, David A. Frantz of Salem, Darren A. (Cari) Frantz of Salem and Damon (Sandy) Frantz of Wooster; a daughter, Denise McQuiston of Salem; and five grandchildren.
His first wife, Patricia (Mumaw) Frantz, whom he married Sept. 22, 1961, preceded him in death Feb. 21, 1987.
Funeral services will be held at 11 a.m. on Monday, March 25, 2013, at the Salem First Christian Church with the Rev. Leonard Moore officiating.
Calling hours will be held on Sunday, March 24, 2013, from 4 to 7 p.m. at the funeral home. Burial will be at Highland Memorial Park.
Memorial contributions may be made to the American Cancer Society, 525 North Broad St., Canfield, OH 44406.
Please visit www.starkmemorial.com to view Allen's obituary and to send condolences to the family.
Guestbook Entries
Sign the Guestbook
---