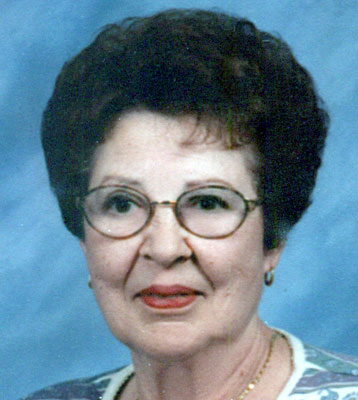 LORNA R. FAHSELT
GIRARD – Lorna R. Fahselt, 83, died Thursday, March 14, 2013, at her daughter's residence.
Lorna was born March 20, 1929, in Bay City, Mich., the daughter of the late Carl and Mildred Sebald Zimmerman.
Lorna retired from Bank One in Youngstown as a Data Entry Clerk, working there for eight years, and had formerly worked as a Register of Deeds for Iosco County in Michigan for 12 years and owned and operated the Holiday Shores Hotel for six years in Oscoda, Mich. She was a member of the Girard First United Methodist Church and a former member of V.F.W. Lodge in Girard, Eagles Lodge in Girard and American Legion in Michigan.
She is survived by her son, Dennis C. Fahselt of Tawas, Mich.; daughter, Diane L. (Jeffrey) Brookbank, with whom she made her home; sister, Anita Ulman of Tawas City; brother, Carl Shopieray of Flint, Mich.; grandchildren, Christopher (Alyssa) Brookbank and Timothy (Mandie) Brookbank; and four great-grandchildren, Jaelyn, Ethan, Casey and Anna.
She was preceded in death by her brother, Gene Shopieray and other sisters and brothers.
Memorial services will be held on Sunday, March 17, at 2 p.m., at the First United Methodist Church in Girard, where the family will receive relatives and friends from 1 p.m. until the time of service.
Lorna's family would like to thank the staff of MVI Hospice Care for the excellent care and kindness they showed the family during Lorna's illness.
The family requests that any material contributions be made to Angels for Animals or MVI Hospice Care in memory of Lorna.
Visit www.blackstonefuneralhome.com to view this obituary and to send condolences to the Fahselt family.
Guestbook Entries
"My deepest condolence to all. I worked with Lorna at Bank One and we became good friends. She will be missed. Sincerely Nola"
» Nola on March 29, 2013
Sign the Guestbook
---