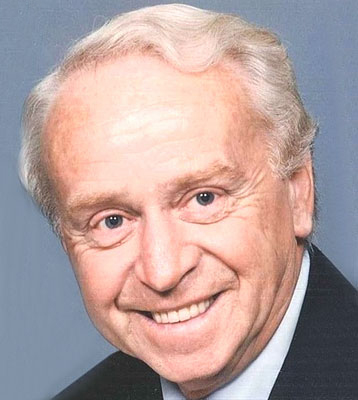 MICHAEL SHASHO
POLAND – Private services were held yesterday at the Clemente Funeral Home in Struthers for Michael Shasho, 84, who passed away on March 9, 2013, at home, surrounded by his loving family.
Michael was born on July 4, 1928, in Youngstown, the eldest son of Alex and Catherine (Estok) Shasho.
Michael was also known as "Cakes." He retired from Republic Steel in 1985, after 41 years, and he also worked at LTV Steel, Hangar Supply and Sears.
Michael was an avid golfer, which was his favorite sport, and he enjoyed bowling. He was a member of several golfing and bowling leagues, including an All-star Bowling League.
He was a genuine lover of nature and he and his wife, "Jo," spent summers at Erieview Trailer Park, where he enjoyed landscaping and gardening. He loved to dance and had a great appreciation for music.
He was a member of Christ Our Savior Parish, St. Nicholas Church in Struthers.
Michael leaves his wife, "Jo" of 56 years, whom he married on April 21, 1956; one son, Michael (Karen) Shasho Jr. of Struthers; two daughters, Marilyn Morrison of Poland and Marlene Nudo of Venice Beach, Calif.; and nine siblings.
Michael was preceded in death by his parents; a brother, Alex Jr.; and a sister, Martha.
The family would like to express their appreciation to the wonderful care provided by the staff of Hospice of the Valley.
The family requests that any memorial contributions be made to Hospice House, 9803 Sharrott Road, Poland, OH 44514.
Visit www.clementefuneralhomes.com to view this obituary and to send condolences.
Guestbook Entries
"Our Thoughts and Prayers are with Your Family"
» Louise Lucente Clayton & Family on March 15, 2013
"Our Thoughts and Prayers are with Your Family"
» Louise Lucente Clayton & Family on March 15, 2013
"Our Thoughts and Prayers are with Your Family"
» Louise Lucente Clayton & Family on March 15, 2013
Sign the Guestbook
---