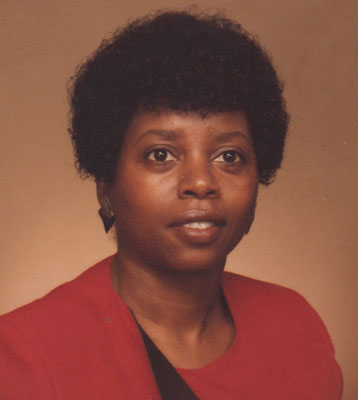 PEGGY ANN LOGAN
YOUNGSTOWN – Funeral services will be at 10:30 a.m. Saturday, March 16, 2013, at the Zion Hill Baptist Church, 220 Jefferson St., for Mrs. Peggy Ann Logan, 72, who departed this life Wednesday, March 6, 2013, at her residence.
Mrs. Logan was born Feb. 7, 1941, in Youngstown, a daughter of Thomas Hughes and Edna Davis.
She worked for Packard for 25 years, was a member of the church, a Sunday school teacher, former president of No. 2 Choir and the Usher Board. She was a member of The Travelers, the Swans and Mahoning County Bowling Leagues.
Her husband, Jodean Luke Logan Sr., whom she married June 26, 1961, died March 23, 2003.
She leaves her children, Jodean Luke (Juanita) Logan Jr. of Richmond Heights, Derrick (Debbie) Logan Sr. and Geraldine Allen, both of Youngstown; a sister, Esther D. Hopkins of Columbus; 11 grandchildren, including Derricka (Abdul) Latees, Derrick Logan Jr., whom she reared, Delyssia, Sharrie and Dyonna Bloxsom, Chenita, Jodean III and Deana Logan, Kendra Allen, Lavelle Tomlinson and Sherenna Bloxsom; and six great-grandchildren.
She was preceded in death by her father, Thomas Hughes; her mother, Edna Hopkins; and a sister, Betty Reeves.
Friends may call from 6 to 8 p.m. Friday, March 15, 2013, at the F.D. Mason Memorial Funeral Home and from 10 to 10:30 a.m. Saturday, March 16, 2013, at the church.
Guestbook Entries
"I am so sorry for your lost. My prayers are with you and the family."
» Beauty Lynnette Reeves Howell on March 10, 2013
"May God keep you at this time of loss. Your mother was a wonderful woman and she will be greatly missed. When the tears come, think back on all of the backyard cook outs and sing outs and smile. Love you all and you are in my prayers."
» Shawmeen on March 11, 2013
my grandmother peggy
"i miss my grandma and i wish i could see her just one last time even though i no shes up there watching over me i wish she was here watching over me"
» abdul lateef on November 20, 2014
Sign the Guestbook
---