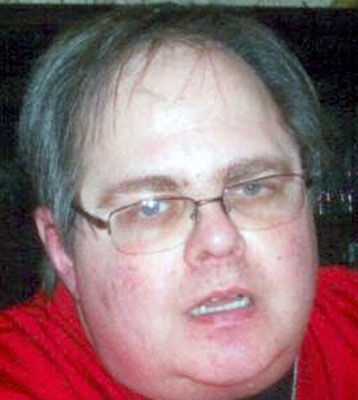 JOSEPH E. SNITZER JR
CAMPBELL – Funeral services will be held Tuesday at 9:30 a.m. at the Wasko Funeral Home and 10 a.m. at Christ the Good Shepherd Parish at St. Joseph the Provider Catholic Church for Joseph E. Snitzer Jr., 60, who passed away Friday morning.
Joe was born July 19, 1952, in Youngstown, the son of Joseph and Agnes Timko Snitzer, and was the oldest of five children.
He was a 1970 graduate of Ursuline High School and was a member of St. Joseph the Provider Church.
Joe followed his father's footsteps and worked for 11 years as a supervisor at the Youngstown Sheet and Tube Company in Campbell. He then was plant clerk at Standard Slag Co. in Canfield, they then became Lafarge North Region, where he was the clerk of the North Region and then worked at the Warren Plant for a total of 25 years.
He served in the National Guard and was member of the Knights of Columbus.
Joe loved working with children. He coached basketball at St. Johns and St. Joseph churches. He also coached Campbell Little League baseball. He was President of the Campbell Little League and served as Assistant District Administrator with District No. 2 for a combined total of 30 years.
He leaves to cherish his memory, his wife, Laura (Lindsay) Snitzer; his mother, Agnes Snitzer; sisters, Carol Cannella and Ann Marie Snitzer; brothers, Dr. Robert (Julie) Snitzer and Dr. Michael (Shelley) Snitzer; 18 nieces and nephews; eight great-nieces and nephews; and many adopted nieces and nephews.
He was preceded in death by his father, Joseph; his son, Joseph Michael; a brother-in-law, Anthony Cannella; and a sister-in-law, Cynthia Santiago.
Joe always had a smile on his face, a kind word and always a story to be told. He was very passionate about three things: 1. his love and faith in God, 2. his love for his family and 3. his love for the Fighting Irish of Notre Dame.
The Snitzer family has entrusted their loved one to the care of the Wasko Funeral Home and will receive family and friends on Monday evening from 4 to 7 p.m.
Visit www.waskofamily.com to view this obituary and send the Snitzer family condolences.
Guestbook Entries
"Laura you have our deepest sympathy and you will be in our prayers.Patti and the rest of the staff at Global Internet."
» patti on March 10, 2013
"Laura you have my deepest sympathy. You will be in my prayers, May God comfort you in your time of sorrow. Leslie"
» Leslie Piette on March 11, 2013
"Laura you have my deepest sympathy. May God bless you and comfort you in your time of sorrow."
» Mary Gajdos on March 11, 2013
"I am very sorry. I spoke to Joe last summer. We went to school together for 12 years"
» Dottie Savka on March 12, 2013
Sign the Guestbook
---