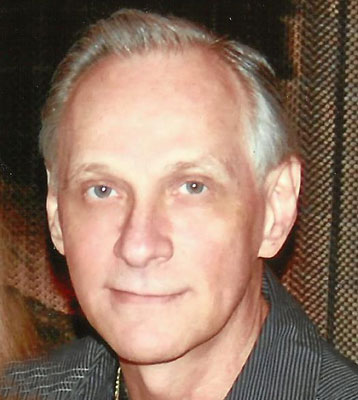 DONALD W. KING
AUSTINTOWN – Donald W. King, 60, went home to be with his Savior, Jesus on Friday, March 8, 2013.
Born Sept. 11, 1952, in Youngstown, he was the son of Leonard and Donna (Stephens) King.
Donald worked for General Motors as an assembler, was an active member of the Grace Family Church and he served faithfully in Royal Rangers Ministry for over 20 years. He loved spending time with his family and friends. He enjoyed working on classic cars and building his T-bucket roadster. He also loved traveling with his wife and family.
Survivors include his wife, Kathleen (Fisher), whom he married on June 7, 1980; children, Jennifer (Bobby) Connell of Youngstown, Billy, Jeannie, and Heather King, all of Austintown; grandson Tyler Connell; and a brother, Larry (Barbara) King of Austintown.
He was preceded in death by his parents.
Friends will be received at the Lane Family Funeral Homes, Austintown Chapel, on Tuesday, March 12, 2013, from 11 a.m. until the funeral service, which will begin at 1 p.m., with daughter, Pastor Heather King and Pastor Jonathan Moore officiating. 
Burial will take place at Brunstetter Cemetery.
Memorials may be made to either Hospice House or Hospice of the Valley.
Family and friends can visit www.lanefuneralhomes.com to send condolences.
Guestbook Entries
"Dear Kathy, children and family. I was sorry to hear of Don's death, but we know where he is -- at the feet of Jesus, his Savior. I want you to know you will be in my prayers and I pray that God will be your Strength and give you His Perfect Peace. I love you all. In Christian Love, Judy Bogan"
» Judy Bogan on March 10, 2013
"To Kathy, Jennifer and your entire family. I wish to send my condolences to you on the loss of Don. I worked with him for many years at GM and he was a good friend."
» Pete Zarconi on March 10, 2013
"Dear Kathy and Famiy. We are sincerely sorry for your loss. Don was a special and kind man. He was so brave in all that he faced. Please accept of sincere condolences. May God comfort all of you through your sorrow. Don has left us in this life - but until we all meet again. Love and hugs, Denise and David Bopp"
» Denise and David on March 13, 2013
Sign the Guestbook
---