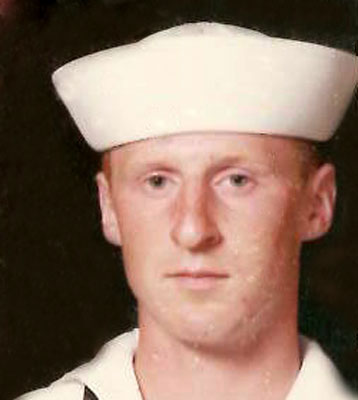 DONALD 'RED' SULLIVAN
NEW YORK CITY – Donald "Red" Sullivan passed away on Feb. 12, 2013, following a short illness.
He was born in Salem, on Dec. 10, 1957.
Red was preceded in death by his father, Edward L. Sullivan and brother, Thomas E. Sullivan.
He will be sadly missed by his loving wife of 28 years, BJ; mother, Nancy Sullivan; mother-in-law, Betty; sister, Cindy (Billy) Woodman; and a nephew, Joshua.
Red attended the Boardman Methodist Church and graduated from Boardman High School while living in Ohio. He joined the Navy and during his 20 years of service, he was assigned to the USS Saratoga Aircraft Carrier as a 2nd Class Petty Officer and ran the ship's store. Also, he worked on the USS Constellation and received high honors for his contributions.
While in the Navy, Red was an educator for the D.A.R.E. program, teaching young people the facts about resisting drugs.
After retiring from the Navy, he worked as a security guard for the New York Times. In addition, he worked security for the Carnegie Center and various theaters.
His hobbies were playing basketball, taking care of pets, and growing plants, fruits, vegetables, and herbs on his roof-top.
Red will always be remembered for his work in New York by the theater community.
In Boardman, there will be a private gathering of his immediate family and closest friends.
In lieu of flowers, send monetary contributions to your local cancer society.
Please visit www.beckerobits.com to send condolences.
Guestbook Entries
FRIENDS
"WE ARE SURPRISED AND SADDENED TO READ ABOUT 'REDS' PASSING. WHAT AN ADORABLE PERSON!! WE REALLY LOVED RED AND WE SEND OUR LOVE AND SYMPATHY TO HIS FAMILY. "
» JOE AND ADELINE DIPASQUA on March 10, 2013
Freind
"So sorry to hear about Donny passing. He was always a good friend and person in High School. Although I had lost contact with him over the years, when I think of my High School years, I often think of Donny. Your family will be in our Prayers. "
» Greg Cooksey on March 10, 2013
"So sorry about Donny.we graduated together.he was a funny guy and always had a smile on his face.Loved his big red hair he had in school.May God be with the entire family at this time"
» Bonita Oreilly on March 10, 2013
"Sorry to hearing of your passing. You made high school so much fun with your wonderful smile and great personality. god has another angel. Prayer to your family."
» Diane Ditman on March 11, 2013
"I am so sorry for your loss. I have such fond memories of Donny from Boardman High School! My thoughts and prayers are with all of you."
» Terri Malaska Rivello on March 10, 2013
"Sending my deepest sympathy. Donny was a great friend to all in school.."
» Joanne Pecchia MacMurchy on March 11, 2013
Shipmates
"Red(sully) was a good friend and excellent co worker. I have some very fond memories of the military time he and i spent together on the uss constellation. red you will be missed"
» jonathan lewis on March 18, 2013
Shipmates
"Red(sully) was a good friend and excellent co worker. I have some very fond memories of the military time he and i spent together on the uss constellation. red you will be missed"
» jonathan lewis on March 18, 2013
"I was so sad to hear of Donny's passing! It has been a long time since I've spoken with him, but will ALWAYS remember him so fondly as a dear friend at BHS. Wow, and how about those moves on the basketball court??"
» Sharlene Surowiec Zwing on March 19, 2013
Sign the Guestbook
---