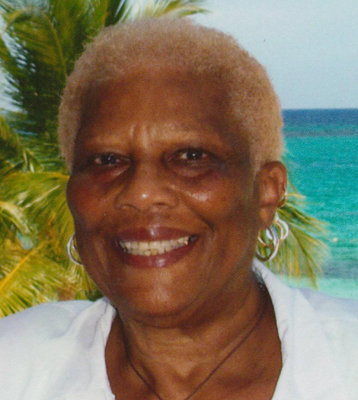 CLARA M. JEFFRIES
YOUNGSTOWN – On Tuesday evening, March 5, 2013, at ValleyCare Northside Medical Center, God sent his angels to our beloved Clara M. Jeffries to gently take her to her new home in the heavens.
Clara M. Jeffries was born May 20, 1931, in Oxford, Miss., a daughter of Jesse C. and Millie Petty Stokes.
She was a graduate of the Oxford School System. Clara had been employed with General Motors Lordstown for 18 years, retiring in 1983. She was a member of the Mt. Zion Baptist Church, former member of its No. II Usher Board. She was also a former member the Order of Eastern Star, and the NAACP. Clara loved taking care of children (everyone's children); providing for those who were less fortunate and sharing her love with everyone she met. She enjoyed being with her family, especially grandchildren and great-grandchildren.
Her husband, Edgar, whom she married March 29, 1948, passed away Feb. 25, 2000.
She leaves to cherish her memory, five wonderful children, Rita Jeffries of Youngstown, Linda (Herbert) Washington of Colorado Springs, Colo., Edgar (Zorana) Jeffries of Chicago, Jesse Peterson of Detroit, and Jon Jeffries of Virginia Beach, Va.; two sisters, Thelma Cope of Detroit, and Dr. Bettye R. Stokes of Neeses, S.C.; three brothers, Alonzo Stokes of Detroit, John L. Stokes of Youngstown, and Charles D. Stokes of Dumfries, Va.; nine grandchildren; seven great-grandchildren; and a host of nieces, nephews, other family and friends.
Besides her parents and husband, she was preceded in death by her siblings, J. T. and Charles Stokes, and Lela Peterson.
Friends may call Tuesday from 10 to 11 a.m. at the Mt. Zion Baptist Church. Funeral services will follow at 11 a.m.
Arrangements entrusted to the L.E. Black, Phillips & Holden Funeral Home.
Guestbook Entries
may god forever bless andkeep those that mourn.
" I hope the great love you all have for the family and each other will sustain you thru this period of grief.So try to remember all the good and happy times she left with you,it will ease the absence ,lonelyness of her not being presence.GOD BLESS AND KEEP YOU FAMILY. "
» Burroughs ,Pickett family on March 10, 2013
"Hello Family: Words cannot express my sincere regrets concerning Ms. Clara. She was a loving stand-in-mom to me. I will always cherish the love expressed to me as a family member. She has gone to a land far better that we can ever imagine. I love you all."
» Annie Mitchell-Moncrief on March 11, 2013
"I am sincerely sorry to hear of Ms Clara. She was truly a "second mother" to me, Jim and Ron while we were growing up. Our love to the entire family and we will pray for GOD's grace during this time of grief."
» Frank Singletary on March 11, 2013
"To my other Family: I will always cherish the memories of Ms. Clara, of her loving kindness to all the kids she met. Her memories live on in our hearts. Missed, never forgotten."
» Bobbe Cummings Reynolds on March 11, 2013
Sign the Guestbook
---