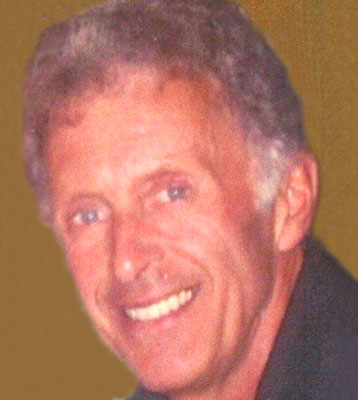 CARL A. NOCERA
LAS VEGAS – On March 2, Carl A. Nocera was outside doing what he loved - running - when he passed away of cardiac arrest.
Carl lived in Youngstown for most of his life until he and his wife, Joann, moved to Las Vegas in 2004.
Carl worked as a Youngstown Police Officer throughout the 1970s and early 1980s. He also worked for the PL&E Railroad as a Brakeman for 14 years. For the remainder of his career, he worked as a Car Salesman until he retired from Donnell Ford in 2004.
Throughout his life, Carl enjoyed spending precious time with his family in Ohio, Chicago, Colorado, and Las Vegas. His family remembers him as a wise, funny, nostalgic and loving man.
More than anything, he loved his family. He will be greatly missed.
Carl is survived by his loving wife of nearly 48 years, Joann of Las Vegas; his son, Frank of Youngstown (Aimee Malice); his daughters, Gina of Broomfield, Colo. (Daniel Hey) and Nikki of Chicago (Jesse Campbell); his granddaughters, Ella and Sophie Hey of Colorado and Chloe and Phoebe Campbell of Chicago; his beloved mother, Yolanda Nocera of Youngstown; his siblings, Angie O'Hara of Boardman and Joe Nocera of Coitsville; his much loved aunt, Mary Mastronarde of Campbell; and many of his extended family.
He was preceded in death by his beloved father, Bruno Nocera in 1994.
The family will host a private memorial service in Youngstown.
In lieu of flowers, a donation may be made to Frank Nocera with a reference to the Carl Nocera Mill Creek Park Memorial Fund sent to First Place Bank, Attention: Andrea Pryjma, 724 Boardman-Poland Road, Boardman, OH 44512.
The Nocera family has entrusted the local arrangements to the Wasko Funeral Home in Campbell.
Visit www.waskofamily.com to view this obituary and send the Nocera family condolences.
Guestbook Entries
"I am so sorry to hear about Carl, I knew Him and His Family, from a long time ago, when they lived on Pearl St. In Youngstown, Ohio, Me and His sister, Angie, were Great Friends as little girls, My Thoughts and Prayers are with the Family."
» Patti Murphy Tulipano on March 10, 2013
Friends
"Carl became a Colorado friend when he visited his daughter, Gina, we will miss his smile and the good times we had with him on Christmas. "
» Nick & Susie Benas on March 10, 2013
FAMILY FRIEND
"MY DEEPEST SYMPATHY TO THE NOCERA FAMILY. SORRY FOR YOUR LOSS."
» ROCHELLE BELLINO on March 11, 2013
FAMILY FRIEND
"MY DEEPEST SYMPATHY TO THE NOCERA FAMILY. SORRY FOR YOUR LOSS."
» ROCHELLE BELLINO on March 11, 2013
"I am so very sorry for your loss. Even though I have not seen your family for a long time, I remember coaching Nikki, and your family was so nice and always very supportive, it was always nice to see Carl on the sidelines cheering the kids on. Good memories. Best Wishes to all of you."
» Gina Yakimoff on March 14, 2013
"I am very sorry to hear about your passing. My deepest sympathies to your family. You represented the YPD well sir. "
» Bill Cranston on November 9, 2013
Sign the Guestbook
---