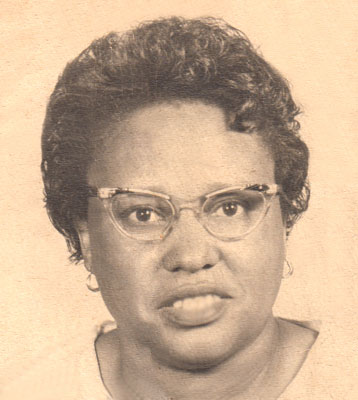 LEALER BROWN
YOUNGSTOWN – Lealer Brown departed this life Feb. 26, 2013, at St. Elizabeth Health Center.
She was born Nov. 26, 1922, a daughter of Sam and Lealer Stewart.
She was a faithful member of the Christian Love Missionary Baptist Church and a devoted mother and grandmother.
She was preceded in death by her parents; husband, Rev. Booker T. Brown Sr.; son, Thomas Curtis "T.C." Brown; and grandson, Craig Franklin.
She leaves to cherish her memory, son, Booker T. (Phyllis Tate-Brown) Brown Jr.; daughters, Lizzie Moore and Betty Jean (Heywood) Pullen; grandson, whom she raised, Clinton Maurice Brown, all of Youngstown; and a host of grandchildren, great-grandchildren other relatives and friends.
Funeral services will be held Wednesday, March 6, 2013, at 11 a.m. at Mt. Zion Baptist Church, 827 Wilson Ave. in Youngstown.
The family will receive friends at the church from 10 a.m. until the time of service.
Services are entrusted to the Howard-Rhoden Memorial Home.
Guestbook Entries
Community Leader
"Our prayers are with all of you. Donald & Jackie Colvin and children"
» DC Colvin on March 5, 2013
"My Condolences to the Family. May God provide you with peace and comfort to endure the days ahead. (Psalm 147:3)"
» Anne H. on March 5, 2013
"SO SORRY TO HEAR ABOUT YOUR LOSS. WILL BE PRAYING FOR YOU."
» Herma Barnette on March 5, 2013
"Betty, I am so sorry I just read about your mom. Please accept my deepest regrets."
» Annie Mitchell-Moncrief on March 6, 2013
"Condolences to Booker T Brown, Bro Gerald Walker and Bro Brad Walker. It's with deepest sympathy and love for you as my family. I am praying for you all during this difficult time. Remember the Lord was Mrs. Brown Shepherd and in him she had no wants."
» Carolyn/Vincent Moore Sr, Dale, Texas on March 6, 2013
missed you
"grandam you will be missed bu lot of people still cant belive you gone ... iloveyouuu <3"
» kiana walker on March 7, 2013
Sign the Guestbook
---