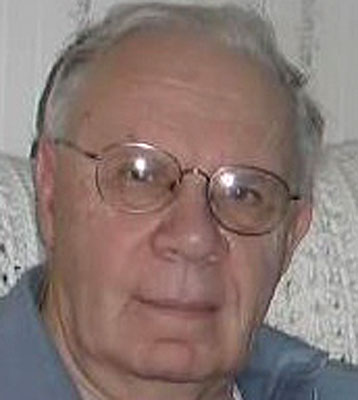 JAMES GLYNN KARAS
AUSTINTOWN – A Mass of Christian Burial will be celebrated by the Rev. John Keehner at 11 a.m. on Wednesday morning at St. Christine Church for James Glynn Karas, 80, who passed away peacefully on Saturday morning.
He was born Feb. 24, 1933, in Chicago, a son of Winslow and Theresa Cahill Karas.
Glynn received a Bachelor of Science degree from the University of Illinois, a Masters degree from Michigan State University and a Ph.D. in Horticulture and Physiology from Michigan State University. He taught Forestry and Plant Science at Youngstown State University, retiring in 1996 after 27 years.
Glynn was a member of the Christine Church, the Holy Name Society and the Knights of Columbus. He loved wood-working, gardening and was a train enthusiast.
He leaves to cherish his memory, his wife, the former Patricia A. Moylan, whom he married March 18, 1989; mother-in-law, Patricia Moylan; brother-in-law, Stephen (Kara) Moylan; sister-in-law, Michele Moylan; niece and nephew, Amy and Michael Schreffler; and niece and nephew, Thomas and Reece Moylan.
Friends may call from 10 to 11 a.m. Wednesday at St. Christine Church.
Material tributes can be made in Glynn's memory to Catholic Charities of Youngstown, 144 W. Wood St., Youngstown, OH 44503 or to the Beatitude House, 238 Tod Ave., Youngstown, OH 44504.
Arrangements are by the Fox Funeral Home in Boardman.
Family and friends may visit www.foxfuneralhome.org to view this obituary and to send condolences.
Guestbook Entries
« Be the first to sign JAMES GLYNN KARAS guestbook.
---