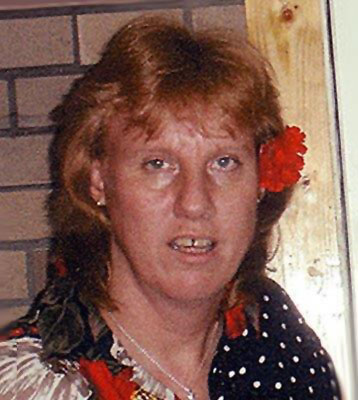 NILES – Angela M. "Angie" Netzel Paris (Ripple), 48, passed away unexpectedly Tuesday, Feb. 26, 2013, at her home.
Angela was born July 13, 1964, in Youngstown, a daughter of the late Walter and Martha Netzel, and was a lifelong area resident.
She attended Wilson High School.
Angie leaves her fiancé and companion, David A. Ripple, with whom she shared her home; her son, Daniel D. Paris Jr.; three sisters, Pam (George) Schimpf of Liberty Township, Bridget (Gary) Schimpf of Girard, and Donna (Dale) Sweitzer of Winder, Ga.; a brother, Jon (Jessie) Netzel of Washingtonville; her stepmother, Patricia Lindsay of Winder, Ga.; and several nieces and nephews.
Family and friends may call from 5 to 7 p.m., Monday, March 4, at Kinnick Funeral Home, 477 N. Meridian Road, Youngstown, where funeral services will take place at 7 p.m.
Visit kinnickfuneralhome.com to view this obituary and to send condolences online to Angie's family.
Classmate at Wilson H.S.1984
"My deepest sympathies to your family of the passing of I'm sure a good friend.mother, sister,aunt. May God Bless You Always!!"
» Jerry Wire on March 4, 2013