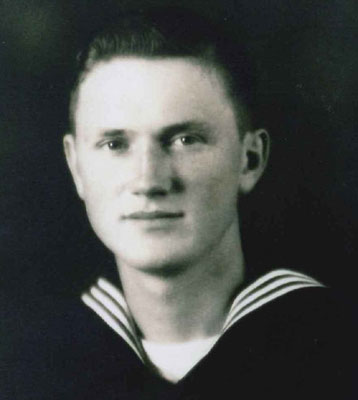 AMOS W. FLICK
CANFIELD – Private family services will be held at 10 a.m. on Monday at the Canfield Christian Church for Amos W. Flick, 87, who died Wednesday evening at Salem Community Hospital.
Mr. Flick was born March 27, 1925, in French Lick, Ind., a son of Charles A. and Stella A. Kellams Flick.
Amos served his country during World War II in the U.S. Navy. He was a member of Wichita Falls Lodge No. 635 F.&A.M. in Texas. He was of the Christian faith.
Mr. Flick owned Flick Motors which became Canfield Sports Car Inc. for 28 years. He was also the owner operator of the Granite Boulder Farm, where he raised cattle and thoroughbred race horses. He was a licensed horse trainer. Amos also worked for the Standard Oil Co. throughout the Middle East as an electronic gamberia operator (underground photos). He loved horses and farming, but most of all spending time with his grandchildren.
Amos leaves his children, Karen (Rodger) Shuback of Salem, Alvin (Patricia) Flick of Canfield and Carolyn (Gary) Tomko, also of Canfield; his brothers and sisters, Roma Zopp of Chicago, Shirley Crowder of Aken, S.C., Edward Flick of French Lick, and Thomas Flick of Renssler, Ind.; nine grandchildren; and two great-grandchildren.
Preceding him in death are his wife, Gladys Volk, who died in 1981; sisters, Pearl Walash, Millie Drake, Dortha Flick, Dalma Turner and Violet Balard; and his brothers, Eldo and Ranza Flick.
Arrangements are by the Lane Family Funeral Homes, Canfield Chapel.
Guestbook Entries
Nephew
"On behalf of my Mother Roma Zopp and my brothers Stephen and Peter Zopp and all of our families, we send our condolences on the death of Amos. May peace and love surround him and his family. Our Thoughts and prayers are with you."
» Gerald M. Zopp, Jr. on March 2, 2013
Thank you
"Gerald thank you for your support. We will convey your message to our family memebers."
» Karen Shuback and family on March 3, 2013
"With sympathy and friendship our thoughts are with all! Treasure your memories. God Bless."
» David and Sandy Cushwa on March 3, 2013
"Mr. Amos will be truely missed. He had a great impact on my life in such a short time. He was a very wonderful and caring man. "
» Najiyah on March 6, 2013
"We were sorry to hear of the passing of your father. You have our deepest symphathy."
» Walter & Marilyn Good on March 10, 2013
"This is very late but I just found this obituary and wanted to leave my thoughts. I bought my first Saab from Amos in 1967, and I remember him well as a very honest and caring man. He gave me a lot of good advice and I remember him fondly. The world needs more men like him."
» Ted Yurkon on August 3, 2014
Sign the Guestbook
---