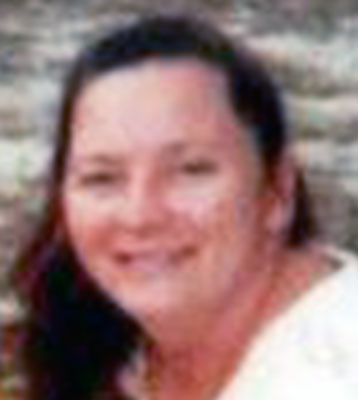 SARA TURNER KOPP
EUSTIS, FLA. – Sara Turner Kopp, 53, formerly of Vienna, passed away on June 19, 2013, at her home in Eustis, with her husband and son by her side.
She was born on Nov. 4, 1959, the daughter of Joseph and Mary (Logan) Turner, who both preceded her in death.
Sara loved living in Florida, taking care of her animals and working in her yard. In her younger years, Sara loved going on adventurous motorcycle runs with her husband, "Fuzzy."
Sara will be truly be missed by her husband, Kerry, whom she married in October of 1977, and her son, Jonathan, whom she was a devoted mother to. She leaves a brother, Joel Turner and three sisters, Beverly Chilton, Suzanne Singer and Mary Turner.
Sara also will be greatly missed by her father and mother-in-law, Ken and Alice Kopp of Struthers and brothers and sisters-in-law, John and Betsy Kopp, Ken and Julie Kopp of Struthers and Sam and Susan Ferreri, David and Christa Weaver of Poland, and many nieces and nephews.
There are no calling hours or services planned.
Local arrangements are being handled by the Kirila Funeral Home.
Guestbook Entries
"Cousin, you will be missed."
» Patrick M. Logan, Sr. on July 1, 2013
sister
"I Will miss you"
» Mary E. Turner on July 4, 2013
"Very sorry for your loss Kerry."
» Jacqueline Farrell on September 20, 2014
Sign the Guestbook
---