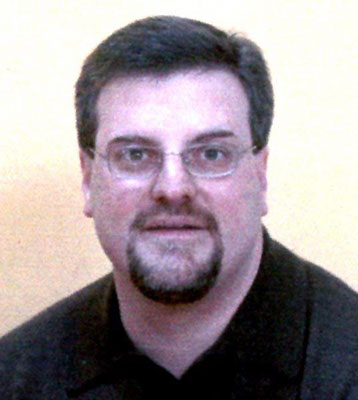 DAVID PAUL FUTKOS
AUSTINTOWN – David Paul Futkos, 50, passed away Friday evening, June 21, 2013, at the David Simpson Hospice House in Cleveland following a brief illness.
David was born April 16, 1963, in Youngstown, a son of Paul J. and the late Beverly J. Hoover Futkos, and was a 1981 graduate of Chaney High School.
Mr. Futkos was president of North Shore Safety, Ltd. in Mentor.
He was a member of St. John's Episcopal Church in Youngstown.
Dave leaves his four daughters, Amanda, Mannon, Morganne, and Madison; his father, Paul of Boardman; two brothers, Matthew John (Shelley) Futkos of Austintown and Douglas Scott Futkos of Boardman; two sisters, Karen J. Eberth of Boardman and Mary Beth "Betsy" (John) Ficarro of Pinehurst, N.C.; and the mother of his daughters, Dawn Futkos of Mentor.
His mother, Beverly, passed away in 2005.
There are no calling hours. Services will be held at a later date at St. John's Episcopal Church.
Arrangements have been entrusted to Kinnick Funeral Home, 477 N. Meridian Road, Youngstown.
Memorial contributions may be made in David's name to Hospice of the Western Reserve, David Simpson House, 300 East 185th St., Cleveland, OH 44119-1330.
Visit kinnickfuneralhome.com to view this obituary and to send condolences online to Dave's family.
Guestbook Entries
"Karen, So sorry to hear of the death of your brother. You will be in my prayers. If you don't remember the name, I worked with you at Wilcom/Cellular many years ago. God Bless you and your family. Judy"
» Judy Sheridan Bogan on July 3, 2013
Sign the Guestbook
---