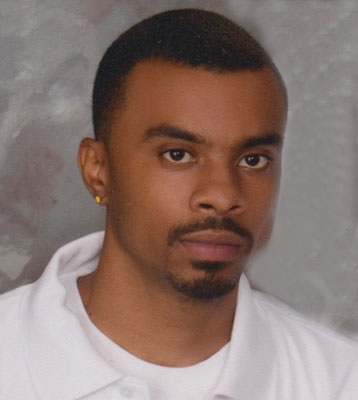 BRIAN EUGENE AUSTIN JR
YOUNGSTOWN – Services will be Tuesday, July 2, 2013, at 11 a.m. at the Mt. Calvary Pentecostal Church for Mr. Brian Eugene Austin Jr., 29, who entered eternal rest on Monday, June 24, 2013.
Mr. Austin, lovingly known as "B," was born July 14, 1983, in Youngstown, a son of Brian E. Sr. and Stacia J. Baxter Austin.
He was a 2001 graduate of Farrell Early College and attended the Ohio State University. He played little league football for the Sons of Thunder, Volney and Chaney High School, and volleyball for Farrell High School. He was an honor student throughout school. He was a self-employed property owner.
He leaves to forever cherish his memory, his mother, Stacia Baxter of Youngstown; father, Brian E. Austin Sr. of Columbus; a sister, Kyara L. Austin and a brother, Raymond D. Brooks, both of Youngstown; half sister, Mercedes Gavins of Columbus; half brother, Brandon Gibbs of Grove City, Pa. and Carlos Austin of Columbus; his companion, Brittney Bradley of Youngstown; grandparents, Irene C. Baxter of Youngstown and Clarence Austin of Farrell, Pa.; nephews, Raymond E. Brooks and Jayden W. Brooks, both of Youngstown; and a host of aunts, uncles, other family and friends.
He was greeted at Heaven's gate by his grandparents, Gerome Baxter Jr. and Margaret Austin; nephew, JaRonne Pinkins; an uncle, Jerome Baxter III; and an aunt, Sheila Phillips.
Calling hours will be Monday from 6 to 8 p.m. at the L. E. Black, Phillips & Holden Funeral Home, and Tuesday from 10 to 11 a.m. at the church.
Guestbook Entries
"I want to express my condolences to Stacia, Kyara, Raymond, and all other family members to which I have not had the pleasure of meeting. I have known Brian for 19 years and he was always very close with his siblings. Stacia, as a mother of a little boy, i can't even begin to grasp your heartache. Keke and Ray I can only imagine how your hearts are breaking. Take comfort in knowing he is at peace. I will keep you all in my prayers."
» Lauren on June 30, 2013
To The Baxter-Austin Family
"There Just Simply Are No Words To Say Good Bye My Child. If I Could Turn Back The Hands Of Time I Will Remember All The Wonderful Ways You Brought So Much Joy To Our £ives. All The Fun Times...The Gracious Times...The Times We Will Always Cherish And Remember. Your Heavenly Smiles.. The Joy You Brought To So Many...The Times We Shared And Treasured Will £ong Be Remembered...However Never Forgotton...I Give To You My Child...Encouragement...Strength And Eternal £ove...However The Void You Have £eft In Our Hearts Today Are Gone But Never Forgotton...Brian Enlightened So Many He Was Gifted With Joy To Everyone He Just Touched The Hearts Of Everyone Near And Afar... We Will Miss You My Child...My Family...My Friends... I Promise To Stay In Touch Through Gods Heavenly Angels...But Soon And Very Soon, I Promise I Will Call You Again From The Entrance At The Gates From My Eternal Home...I Will Welcome All My £oved Ones I Have Treasured In So Many Ways...I £eave A Heart So Full Of Joys. I Have Gone On My Journey For Now, But Never Will I Be Forgotton. Today I Will £ift Your Spirits...I Promise To £ive, £augh And £ove You All...Always Remember The Great Moments We Shared So Diligantly And We Will Keep In Our Hearts I Have Gone But Never Forgotton.So If I Don't Wake Up In The Morning It's Alright. It's Gonna Be Alright. I Have A New Home In Glory £and Where The Roses Will Never Fade...Cry For A Short While And Remember The Good Times Just Promise Me You Will Always Remember Me As I Was A Happy £oving Son...And A Friend To All And Touched The Hearts Of Many...I Must Say Good Bye Now, My Train's Ready To Depart So Farwell To All My Hearts Ready For Its Final Rest...Miss Me...Shed Your Tears...Rejoyce In My Home Going Celebration...I Will Miss You My Child, I'm Gone But Never Forgotton. £ove, Brian Wallace And Friends & Jill P. Mosely Written By Ms. Jill P. Mosely"
» With Our Deepest Sympathy on June 30, 2013
xCo-worker
"Stacks. I am so sorry to read about in the paper. Call me Stella if needed. "
» Stella james on June 30, 2013
r.i.g
"Rest in grace young boss may God continue to bless your family and loved ones,they are in my prayers.Miss you sincerely. "
» jay douglas on July 2, 2013
Ms.
"My prayers go out to the family. I was just getting to know Brian and he was a very kind hearted person. To Brittney, you are my friend and I want to be there for you in any way that I can."
» Dionne Smith on July 2, 2013
Ms.
"My prayers are with the family and Brittney. "
» Ebonii Clark on July 2, 2013
"Sorry for your loss"
» chaunie penny on July 2, 2013
old co/worker
"Sorry to read about your sons death. My God bless you and keep you in my prays"
» Stella james on July 31, 2013
Mrs.
"I have no words. Ian so heartbroken and so sorry for not being around in so many years. I Love You so much, and I will never,ever forget you.... Iam so sorry"
» Gabrielle Jones on November 28, 2015
Sign the Guestbook
---