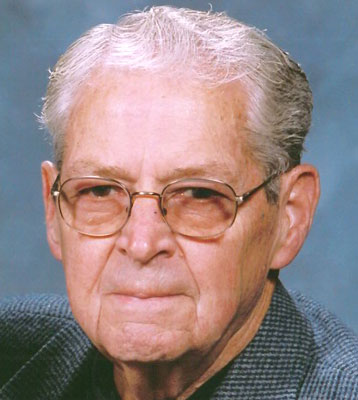 ROBERT BENSON ELLIS
STRUTHERS – Robert Benson Ellis, 80, died Wednesday, June 26, at St. Elizabeth Boardman Health Center.
Mr. Ellis, affectionately known as "Ben," was born Sept. 21, 1932, in Carter, Ga., a son of Everett and Thelma Pulliam Ellis.
Raised in Marietta, Ga., Ben attended Sprayberry High School. He came to this area to work for the Youngstown Sheet and Tube Company.
In 1953, Ben enlisted in the U.S. Army and served as a Military Policeman in Germany. After his honorary discharge from the Army in 1955, he returned to the area and to the Youngstown Sheet and Tube Company, where he was a motor inspector and electrician. He retired after 30 years of service from LTV.
Ben was a 32nd Degree Mason with Wick Lodge F.&A.M. 481 and a member of the Aut Mori Grotto.
Ben leaves his wife, the former Jo Ann Letoha, whom he married Dec. 17, 1955; two daughters, Nancy (Eric) McClenaghan of Akron and Sally (Gene) Ripley of Russiaville, Ind.; two grandsons, Robert McClenaghan of Akron and Adam Ripley of Russiaville, Ind.; two sisters, Bennie (Charles) George of Powder Springs, Ga. and Judy (David) Cobb of Dallas, Ga.; two brothers, Michael Ellis of Columbus and George Ellis of Dallas, Ga.; and two sisters-in-law, Elizabeth Ellis of Boardman and Delores Ellis of Dallas, Ga.
Besides his parents, Ben was preceded in death by one sister, Juanita Kuenneke; and two brothers, Thomas and Lautt Ellis.
Funeral services will be held on Saturday at 3 p.m. at the Davidson-Becker Funeral Home in Struthers with the Rev. Richard Ferris officiating.
Friends will be received Saturday from 1 to 2:45 p.m. at the funeral home.
Ben's family requests memorial contributions take the form of memorial gifts to the Struthers Parkside Church, formerly known as the Struthers Presbyterian Church, 110 Poland Ave., Struthers, OH 44471 or to the donor's charity of choice.
Please visit www.beckerobits.com to send condolences.
Guestbook Entries
"So sorry to hear about Mr. Ellis passing away. Our prayers are with your family. May God comfort you. "
» Kim,Jeff,Kelly,Troy Brothers on June 28, 2013
"May the sympathy of friends and memories of your husband and father help to ease your sorrow"
» Ed and Maureen Joseph on June 28, 2013
old neighbor
"benny was a great man he will be sadly missed by all that knew him GOD BLESS"
» Blough family on June 29, 2013
Sign the Guestbook
---