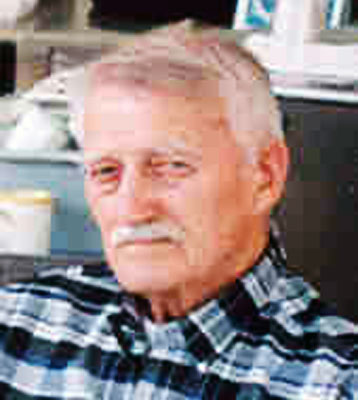 MICHAEL J. KARDAS JR
YOUNGSTOWN – Michael J. Kardas Jr., 88, of Liberty Township, passed away Sunday, June 23, 2013, at St. Elizabeth Health Center in Youngstown.
Michael was born May 11, 1925, in Youngstown, the son of Michael J. Kardas Sr. and Mary Thomasowich.
Michael was a member of the Woodrow Wilson High School, Class of 1944, where he played on the Redman Football Team and they were all city football champions.
He served in the Navy during World War II. He retired from Plumbers & Steamfitters Local 87. He was a member of St. Edward Church and was named Mr. Youngstown YMCA in 1952 for weight lifting.
Michael married Irene Mae Killmeyer on May 14, 1955. Irene passed away March 4, 2013.
Michael is survived by his children, Michael John (Julie) Kardas of Baltimore, Anne Marie Jones of Mineral Ridge, Patricia (Donald) Libhart of Marietta and Mary Beth (Mark) Christoff of Mineral Ridge; his sisters, Helen (Kurt) Barbour of Youngstown and Jean (Richard) Howell of Chesterland; his grandchildren, Michael Jason (Melissa) Sieczkowski, Christopher Ryan (Jamie) Sieczkowski, Megan Anne Jones (Eric) Dow, Margaret Ellen Jones (Curt) Carr, Mark Daniel Christoff, John Paul Christoff, Eric Anthony Christoff, Nicholas Louis Christoff, William Michael Kardas, Jared Allen Libhart and Jason Ray Libhart; great-grandchildren, Christopher Gulley, Jordan Gulley, Emma Carr, Sara Carr, Ryan Sieczkowski, Logan Sieczkowski, and Abygail Mae Sieczkowski; nine step grandchildren; and many nieces, nephews, great-nieces and great-nephews, whom he will be sadly missed by.
Michael was preceded in death by his wife, Irene Mae Kardas; his parents; three sisters, Stella, Kathryn Kardas and Anne Marie Kardas; two twin brothers, John and Joseph Kardas; and a son-in-law, Robert "Jonesy" Jones.
His family will receive family and friends on Sunday, June 30, 2013, from 4 to 6 p.m. at the McClurkin Funeral Home in Girard.
A funeral Mass will be held at 10 a.m. Monday morning, July 1, 2013, at St. Edward Church in Youngstown. 
There will be prayers at 9:30 a.m. Monday morning at the McClurkin Funeral Home prior to the church Mass.
Memorial contributions can be made to the American Diabetes Association in his memory.
Please visit McClurkinfuneralhome.com to pay your condolences online.
Guestbook Entries
"My sympathies to you, Mike, and to your entire family, on the loss of your father and mother. I hope you find God's comfort in this life process. Please get in touch when you can - I am living in Europe. Here is my email address: joseph.darrel@gmail.com Sincerely, Darrel Joseph "
» Darrel Joseph on June 28, 2013
Sign the Guestbook
---