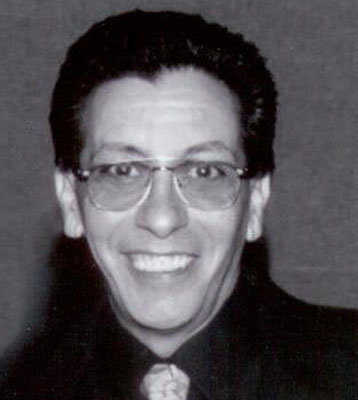 JAMES F. DEPIZZO
WESTMONT, ILL. – James F. DePizzo, 67, formerly of Youngstown, passed away at his residence on June 18, 2013.
Jim had lived in Chicago for the past 30 years after moving his commercial construction company from Youngstown to Chicago.
Jim was born on Aug. 31, 1945, in Youngstown, a son of the late Frank P. DePizzo and Gertrude A. Moretti DePizzo, who were members of St. Edward's Church, where Jim was baptized.
He grew up on the north side of Youngstown, attending The Rayen School. Jim had fond memories of the history and culture that made Youngstown and was very proud of his Italian heritage. Jim served in the U.S. Marine Corps in Europe and during the Santo Domingo crisis.
While living in Youngstown, Jim's company built many commercial projects, among them he had negotiated the building of many of the 7-11 chain stores with the Southland Corporation, which was located in Dallas.
During his trips to Dallas, Jim met Billy Joe DuPree of the Dallas Cowboys. A friendship between them developed in what became a lifelong friendship. Jim then met and developed friendships with other team members, including Tony Dorset, Too Tall Jones, Robert Newhouse, Hollywood Henderson, Preston Pearson, Burton Lawless and Roger Staubach, along with many others. This was at the time the Dallas Cowboys were deemed "America's Team," fresh off the Super Bowl. Jim was instrumental in getting the Dallas Cowboys to come to Youngstown to hold both a telethon and dinner to raise money for St. Judes Children's Research Hospital. The event was also attended by Danny Thomas and for their first-time ever public appearance together, O.J. Simpson and Nicole Brown.
The results were outstanding, not only raising three quarters of a million dollars for St. Judes Children's Hospital, but also enabling thousands of children the chance to meet professional NFL players, who were also Super Bowl winners, here in Youngstown and at St. Judes Children's Hospital in Tennessee, when Jim and the Dallas players visited there. The time was the 70s and Jim and the Dallas players became trailblazers for getting other professional teams involved in the countless possibilities of charity fundraisers with this event marking the first time ever that professional players got involved in St. Judes Children's Research Hospital.
Billy Joe DuPree expressed his sadness over the loss of his friend and was contacting his other former teammates, adding both he and Jim had a similar philosophy, basing friendship on not what you could do for me, but rather remembering those things that you have done for me.
Jim also was instrumental in many projects helping others. One he was very proud of was the Safety Village of Darien, located in Darien, Ill. The project was designed to provide children a curriculum teaching safety awareness that involves fireman, police and school officials, where children learned how to protect themselves. It was built like a town within a town, complete with streets and miniature buildings. It has become a great success and continues to grow in it's development.
Jim leaves his son, Jason (Jennifer-Lohse) DePizzo; grandchildren, Riley and Mackenzie; his sister, Pat (Richard) Marsico; brother, Frank (Kathy) DePizzo; and many nieces, great-nieces, nephews, great-nephews, and cousins. He was preceeded in death by his grandparents; Mr. and Mrs. Domenic and Inez Battisti Moretti and Mr. and Mrs. James and Concetta Long DePizzo.
A Mass of Christian Burial will be held for friends and family at 9 a.m. on Saturday, June 29, 2013, at St. Edwards Church, 240 Tod Lane in Youngstown.
Internment will follow at Tod Cemetery.
In lieu of flowers, memorial donations may be sent to St. Judes Children Research Hospital, 501 St. Jude Place, Memphis, TN 38105 or online at stjude.org.
Please visit www.schiavonefh.com to share condolences.
Guestbook Entries
« Be the first to sign JAMES F. DEPIZZO guestbook.
---