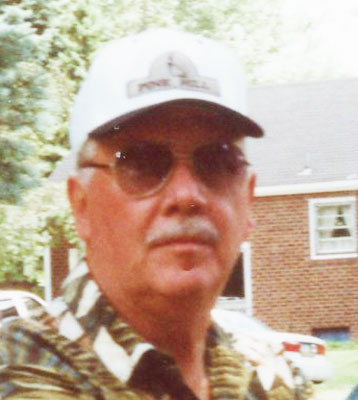 RICHARD 'DICK' W. KAY
FARRELL, PA. – Richard "Dick" W. Kay, 72, passed away on June 25, 2013, at 2:30 p.m. at Sharon Regional Health System after an extended illness.
He was born on Nov. 28, 1940 in Liberty, a son of the late Martha (McConnell) Kay and Herbert Kay Sr.
He  graduated from Hubbard High School in 1958. Dick worked for numerous mills including General American, Sharon Steel and Sawhill in Wheatland, Pa., as an electrical supervisor. He retired in 2000.
Dick was of the Presbyterian faith. Dick belonged to various local clubs as a social member. He was part owner of the Clark House in Clark Pa., in the late 60s. He enjoyed coaching his son's F.O.P baseball team, bowling, golfing, boating, hunting and fishing and spending time at his cottage in Jamestown, Pa.
He is survived by his wife, Charlene (Mikulin) Kay, whom he married Oct. 28, 1966, at home; his son, Dr. Rick Kay of Pittsburgh; his niece, Cindy Carney of Perkissie, Pa.; and nephews, Gary, Jeffery and Ronnie Kay, all of Liberty.
He was preceded in death by his parents; two brothers, Chuck and Herbert Kay Jr.; and a nephew, Herbert Kay III.
To honor Dick's wishes, there will be no services.
Burial will be held at Hillcrest Memorial Park.
Arrangements by the John Flynn Funeral Home & Crematory Inc.
Memorial contributions may be made to Animal Appeal or Stey-Nevant Public Library, 100 Romar Blvd., Farrell, PA 16121.
Guestbook Entries
"I will miss you Dick -- have enjoyed being with you since high school - we had great times fishing - hunting and doing gun shows together - God Bless -- Phil"
» Phil Petrosky on June 27, 2013
Sign the Guestbook
---