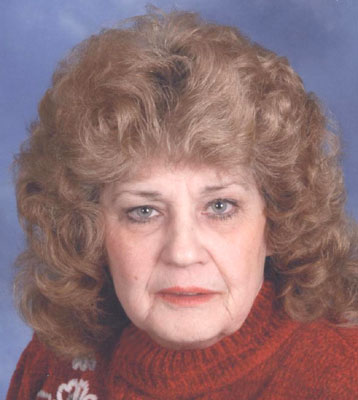 NORMA RAE MASLUK
HUBBARD – Norma Rae Masluk, 71, died Monday morning, June 24, 2013, at her home.
She was born May 22, 1942, in Youngstown, a daughter of Robert and Frances Hurdle Daubney and was a lifelong area resident.
Mrs. Masluk was an assembly worker at Packard Electric for 31 years, retiring in 1999. She was a very active member of St. Patrick Church in Hubbard, where she taught CCD for 27 years, was a member of the Altar and Rosary Society and the Infant of Prague. Norma enjoyed making rosaries and ceramics.
She leaves a son, James (Shelly) Masluk of Hubbard; three daughters, Kim (Robert) Lewis of Hubbard, Rita (Tim) Dulya of Port St. Lucie, Fla. and Michelle Wesley of Timberlake, N.C.; a brother, Robert (Suezanne) Daubney of Las Vegas; a sister, Carole (Tom) Broderick of Las Vegas; six grandchildren, Desiree Lewis, Jordan Wesley, Bobby Lewis, Taylor Dulya, Timothy Wesley, and Ashley Masluk; and one great-grandchild, Kaitlyn Wesley.
She was preceded in death by her parents and a brother, James Daubney.
Funeral services will be held Friday at 11 a.m. at St. Patrick Church in Hubbard.
Friends and family may call on Thursday from 4 to 7 p.m. at the Kelley-Robb-Cummins Funeral Home and on Friday from 10:30 to 11 a.m. at St. Patrick Church.
Interment will be at St. Patrick Cemetery.
Please visit www.krcummins.com to view this obituary and to send condolences to the family.
Guestbook Entries
"We are very sorry that we can not be with you at this difficult time. Please know that you are all in our thoughts and prayers. We would like to express our deepest sympathies for your loss. Norma was a wonderful woman and an amazing role model to all of us with her strong faith and dedication to the church and especially the youth. "
» MiKe & Beth Gordon & Family on June 28, 2013
"Rest in Peace cousin"
» Peggy Hurdle Finney on June 28, 2013
Sign the Guestbook
---