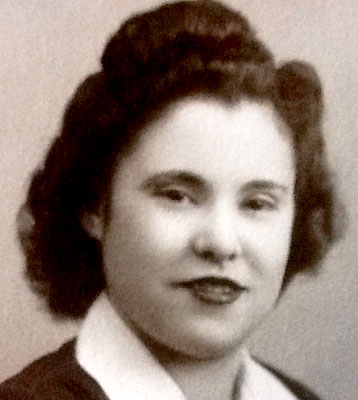 URSULA CAFARO
GIRARD – Ursula Cafaro, 95, passed away Saturday, June 21, 2013. Born Dec. 6, 1917, in Bellona, Italy, daughter of the late John and Raffale Casale Cafaro, Ursula came to the United States when she was 17.
She owned and operated Ursula's Beauty Shop in Girard. She was a member of St. Catholic Rose Church, The Mt. Carmel Society and Alter and Rosary Society of the church and a member of the Girard Senior Citizens.
Ursula leaves a brother, Dominic Cafaro of Columbus; a sister, Vecenza Salerno of Bellona, Italy; and many nieces and nephews, along with great-and great–great nieces and nephews.
Ursula was preceded in death by sister Josephine Vince and three brothers, Paul, Phillip and Fiore Cafaro.   
There will be a funeral Mass Tuesday, June 25, 2013, at 11 a.m. at St. Rose Catholic Church.
Calling hours will be from 9:30 to 10:30 a.m. at McClurkin Funeral Home in Girard the morning of the Mass with prayers at 10:30 a.m. at funeral home. Burial is at Girard City Cemetery.
Guestbook Entries
« Be the first to sign URSULA CAFARO guestbook.
---