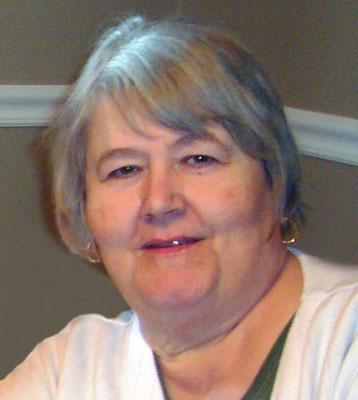 KATHERINE D. 'KATHY' PREST
AUSTINTOWN – Prayers will be at 9:30 a.m. Tuesday at the Fox Funeral Home, followed by a Mass of Christian Burial  at 10 a.m. at St. Dominic Church for Katherine D. "Kathy" Prest, 65, who  passed away Friday afternoon at Hospice House, surrounded by her family.
Kathy was born Oct. 30, 1947, in Youngstown, a daughter of Maurice and Stella Rochford Smith, and was a lifelong area resident.
She graduated from Boardman High School, was a homemaker and worked as an inventory specialist for RGIS. Kathy was a great cook, "the Queen of pierogis and stuffed cabbage at Julian Gray's Restaurant'' for the past two years.
Kathy was a long-time parishioner at St. Dominic's Parish. She loved to play cards, loved to spend time with children and was a babysitter for many.
 She leaves to cherish her memory, her husband, William G. Prest Sr., whom she married Aug. 1, 1964; three loving children, William G. (Pam) Prest Jr., Kelly (Sean) Koval and Brett Prest, all of Austintown; a granddaughter, Kallie Koval of Austintown; two sisters, Rosemarie "Dee Dee" Joseph of Boardman and Donna Yancsurak of Austintown; her mother-in-law, Katherine "Kitty" McGarry; and many brothers and sisters-in–law, nieces, nephews and extended family.
Besides her parents, Kathy was preceded in death by a grandson, Julian Gray Prest.
Friends may call from 5 to 7 p.m. Monday at the Fox Funeral Home, Boardman.
Kathy's family would like to thank the staff at St. Elizabeth Hospital and those at Hospice House for the kind and loving care they provided her and her family.
Family and friends may visit www.foxfuneralhome.org to view this obituary and send condolences.
Guestbook Entries
"Corky and family, you have our sincere sympathy over the loss of your wonderful mother. We will always remember how kind and loving she was. God Bless you."
» Cookie and Sherry Clark on June 24, 2013
"Greatest Babysitter ever."
» Danny on June 23, 2013
"I am so sorry to hear of the passing of Kathy. She was always so nice. My heart goes out to you all. Love Kim."
» Kim George on June 23, 2013
"We only had the pleasure and privilege of meeting your mom a few times, but she always was a sweetheart and had a big smile on her face! Thoughts and prayers to your family! Love- Dan & Tracey Zupko"
» The Zupko Family on June 23, 2013
"Our deepest sympathy to the Prest family for the loss of Kathy, a wonderful person from our Marmion neighborhood. Our thoughts and prayers are w/ you all. Blessings, Bill and Linda Robb and Family"
» Bill and Linda Robb on June 24, 2013
"Our sympathy from the Eisenbrei and Paparodis family's. We share in your sadness and wish you peace in Kathy's memories. "
» Robin Eisenbrei on June 24, 2013
"Our sympathy from the Eisenbrei and Paparodis family's. We share in your sadness and wish you peace in Kathy's memories. "
» Robin Eisenbrei on June 24, 2013
"Bill, McGarry family, we are so sorry for your loss and our prayers and thoughts are with you! May God provide comfort and healing in your lives! Kathy was an integral part of your family and always will!"
» Frank and Maxine Carson-Rendulic on June 24, 2013
"Bill, Kelly, Brett and family, I am truly saddened to just read of your moms passing. I am very sorry for your loss. She was a very kind and caring person. My thoughts and prayers are with you all. "
» Bryan Ladd on June 26, 2013
Sign the Guestbook
---