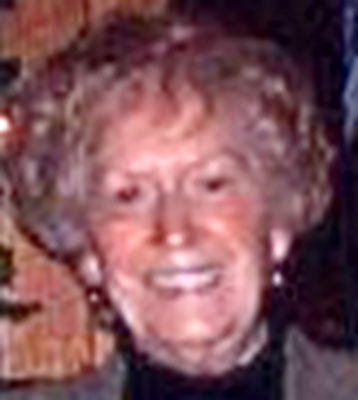 IRENE ZAHURANEC
HERMITAGE, PA. – Irene Zahuranec, 90 entered into eternal rest Friday, June 21, 2013.
Irene was born in Farrell, Pa., on April 18, 1923, to the late Stanley and Mary Kalinowski Franczkowski (Franczk).
A 1942 graduate of Farrell High School, Irene was a member of St. Adalberts Catholic Church and its Infant of Prague Society. She worked at Ordinance (Sharon Steel) during World War II.
Surviving is her husband, Edward Zahuranec, whom she married Feb. 2, 1946. After their marriage, they owned and operated Charleston Fruit Farm in Jefferson Township. Irene was a full-time mom, and an outstanding cook and baker, while raising five children.
Besides her husband, Edward, who resides at Nugent Convalescent Home in Hermitage, Pa., she is survived by three daughters, Faith (Ronald) Faber of Brookfield, Natalie (Steven) Lukac of Liberty Township, and Gina Zahuranec of Sharpsville, Pa.; two sons, Edward (Jennifer) Zahuranec of Mercer, Pa. and Terry Zahuranec of Lakemont, N.Y.; 11 grandchildren, Michael and Dan Faber, Sarah Nash, Trevor, Michelle, Diane and Cole Zahuranec, Ashtin Graham, Courteney and Steven Lukac, and Jessica Nemeth; and eight great-grandchildren.
Besides her parents, Irene was preceded in death by a sister, Stella DeCapira, and a brother, Telesfor Franczek.
Friends may call at the Tomon Funeral and Cremation Services in the Harold W. Stevenson Funeral Home, 264 E. State St. in Sharon, Pa., on Monday, June 24, from 5 to 8 p.m. A Christian Wake Service will be offered at the funeral home on Monday at 7:45 p.m.
A Mass of Christian Burial will be offered for Irene at St. Adalberts Church on Tuesday, June 25, 2013, at 10:30 a.m. by Fr. Charles Skinner. Interment will follow at Holy Cross Cemetery.
The family requests you visit www.tomonfuneralhome.com to view the obituary and sign the guestbook.
Guestbook Entries
« Be the first to sign IRENE ZAHURANEC guestbook.
---