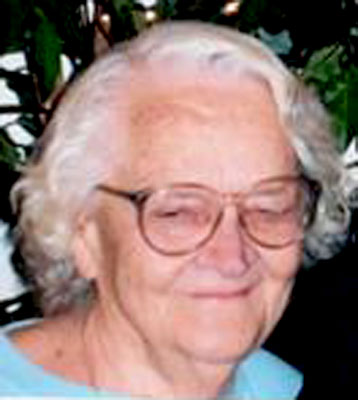 BETTY L. 'GRAM' GARBER
McDONALD – Betty L. "Gram" Garber, 87, passed away on Friday June 21, 2013, at her home.
She was born on Feb. 23, 1926, in Freemont, W.Va., a daughter of the late Calvin and Blanche Parker Merrill.
She was a former member of the Hillsville Methodist Church. She worked for Republic Steel as a Cook and for Hamstead Nursing Home as and aide and a dietician.
Betty is survived by her daughter, Linda (Michael) Presco of McDonald; a son, John Garber of Youngstown; a brother, Donald Merrill of Hillsville, Pa.; a sister-in-law, Agnes Merrill of Columbiana; three grandchildren, Linda (Todd) Mitchell of Las Vegas, Cheryl Shives of Austintown, and Christopher Shives Sr. of Austintown; four great-grandchildren, Heather Kiser, Amanda Mitchell, Christopher Shives Jr. and Isabella Gallione (Shives).
She was preceded in death by her parents; her husband, Raymond F. Garber, whom she married Dec. 15, 1952, and who died in December of 1966; four brothers; and two sisters.
Visitation will be held Monday, June 24, 2013, from 5 to 7:30 p.m. at Kirila Funeral Home Inc., Struthers.
Funeral services will also be held on Monday, June 24, 2013, at 7:30 p.m. at the funeral home.
Burial will take place at Forest Lawn Cemetery.
Donations can be made to Southern Care Hospice in Austintown.
The family would like to thank Dr. Alex Vrable and his staff along with Angie and Dee from Hospice for there care and support.
Visit www.kirilafh.com to send online condolences.
Guestbook Entries
Sign the Guestbook
---