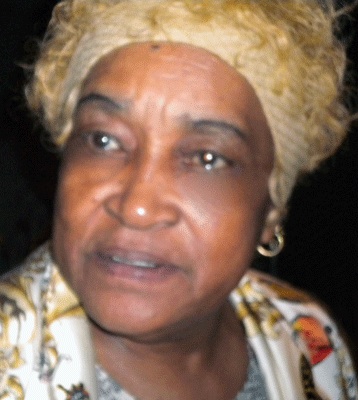 VIOLA LEE FORD
YOUNGSTOWN – Services will be held at 10 a.m. Saturday, June 22, 2013, at the L.E. Black, Phillips and Holden Funeral Home for Mrs. Viola L. Ford, 73, who departed this life on June 20, 2013, surrounded by her loving family.
Mrs. Ford was born Sept. 8, 1939, in Alliance, a daughter of Roscoe and Rosa Lee Pettway Wilson.
She had been employed as a supervisor for Domestic Towel Supply for over 33 years, retiring in 2011. She was of the Baptist faith, loved family and friends dearly and also enjoyed traveling.
She leaves to cherish her memory, her daughter, Angela (Darrell) McGee of Tennessee; six sons, Michael Ford of Fayetteville, N.C., Ricky Ford of Youngstown, H. Lee (Rose) Edwards of Nashville, Tenn., Marcus (Christina) Edwards of Washington, D.C., Trelayne (Chauna) Edwards Sr. of Campbell and Corey (Shaundra) Ford of Virginia; three brothers, Craig, Wayne and Dewayne Wilson of Philadelphia; a special uncle, James Pettway; grandchildren, Trelayne Edwards Jr., Xavier Coakley, Kaylan Robinson, Logan Edwards, Chelsea Hill, Tiffany Dennis and Durrell Hackett; a great-grandchild, Kiara Dennis; and a host of other relatives and friends.
She was preceded in death by her husband, Willie Ford; her parents; two sisters, Diane Wilamer and Anita Wilson; a cousin, Annetta Wells; and an aunt, Lillie Mae Pettway.
Friends may call one hour prior to the services from 9 to 10 a.m. at the funeral home.
Guestbook Entries
"It's hard when we lose someone we love because was not a part of God's original plan for us. I hope the scripture at John 5:28 brings you some comfort, this is a promise we can count on."
» Sharon on June 21, 2013
close friend
"I love and miss you very much. We did good ogether, we did bad together. But it was all good, because we did it together. You are alwaus be in my heart. Love you Linda Finley Kirk"
» Linda Finley Kirk on June 22, 2013
LPN
"My condolences and my heart goes out to my Eastside brothers. To the Ford and Edward families my prayers go up to you in your time of sorrow. God bless."
» Jo Ann Felder on June 22, 2013
COUSIN
"MY CONDOLENCES.. I WILL MISS YOU VI.. LOVE YOU ALWAYS.."
» DARLENEWILLIAMS on June 22, 2013
Friend
"My thoughts and prayers are with you all. Please hold on to God's hand and know that I love you and I am here for you!"
» Cheryl Durham on June 22, 2013
I miss you
"Always in my thoughts Had so much fun working with you at towel supply. I joined the military 1990.I would think about you and smile.Good times you always kept me in line "
» Valeria Johnson on January 20, 2014
"Me and your brother dwayne miss you rip see you in paradise "
» martina Wilson on February 13, 2014
Sign the Guestbook
---